9 Hacks For Setting (& Keeping) Goals, According To TikTok
For your most productive year ever.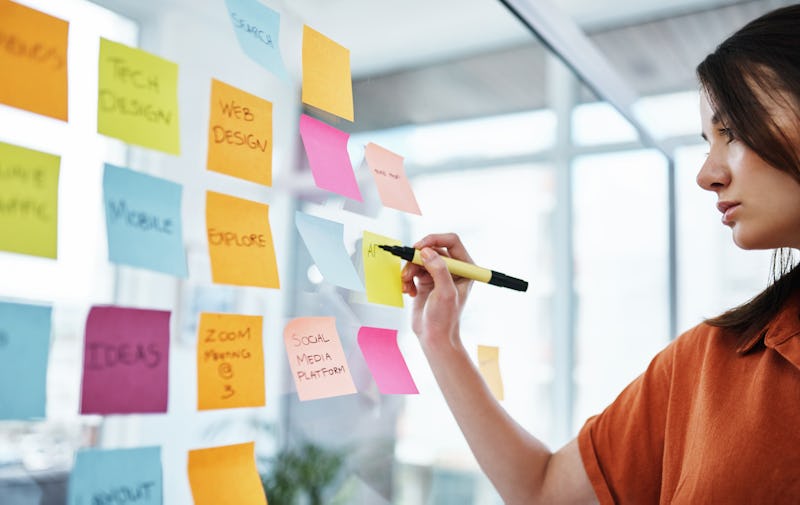 PeopleImages/E+/Getty Images
Figuring out what your goals are can be tough to begin with — learning how to set tangible goals and practice making your dreams a part of your life can be even tougher. Fortunately for you (and your vision board), goal-setting exercises on TikTok can help nudge you in the direction you're aiming for.
Ideally, goal-setting activities will help you learn more about who you are and who you want to become. At the same time, they'll help you craft a set of concrete steps you can take to get closer to where you want to be. So while sitting down and making a vision board might not technically get you closer to your first half-marathon, it can help get you focused and give you a place to go back to when things get tough. And if vision boards aren't your thing? Don't worry — that's not your only option.
Spending an evening or two meditating on your goals is all about taking stock of the present and making sure that you're going after dreams that will make your entire being feel more complete. You won't be wasting your time — you'll be investing your time in yourself. These nine TikTok goal-setting exercises are meant to send you merrily on your way.