7 Productivity Apps For When You Need To Get In The Zone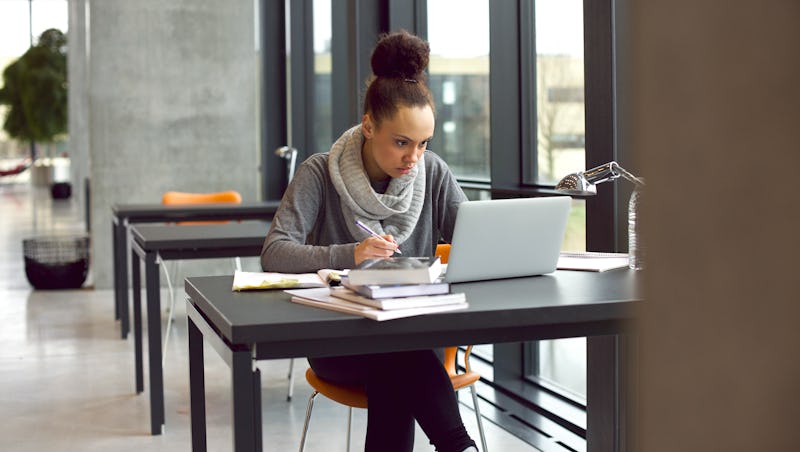 Shutterstock
Getting organized can be difficult — especially if you're looking at a lengthy to-do list for the day. And while we'd all like to believe that we are totally capable of staying on task all day, it's OK to need a little extra help focusing and checking everything off your list. Since your smartphone is probably by your side most of the time, one of your best resources could be productivity apps that'll get you in the zone.
Productivity can mean different things to different people. For some, being productive means being able to complete one assignment in a short amount of time without being distracted or picking up the phone. For others, productivity means getting through a ton of projects over a longer period of time. Whatever your definition is, it's important to find a plan and method that works for you. And nowadays, there are a ton of apps out there that can assist you along the way. Whether you need help cutting out distractions or keeping up with everything you need to get done, countless productivity hacks are at the tips of your fingers.
Here are seven apps that'll help you get your brain focused and your tasks done.