8 Holiday Staycation Ideas That'll Scratch Your Travel Itch
"Finding activities that excite, challenge, or bring joy is really important in helping us stay afloat."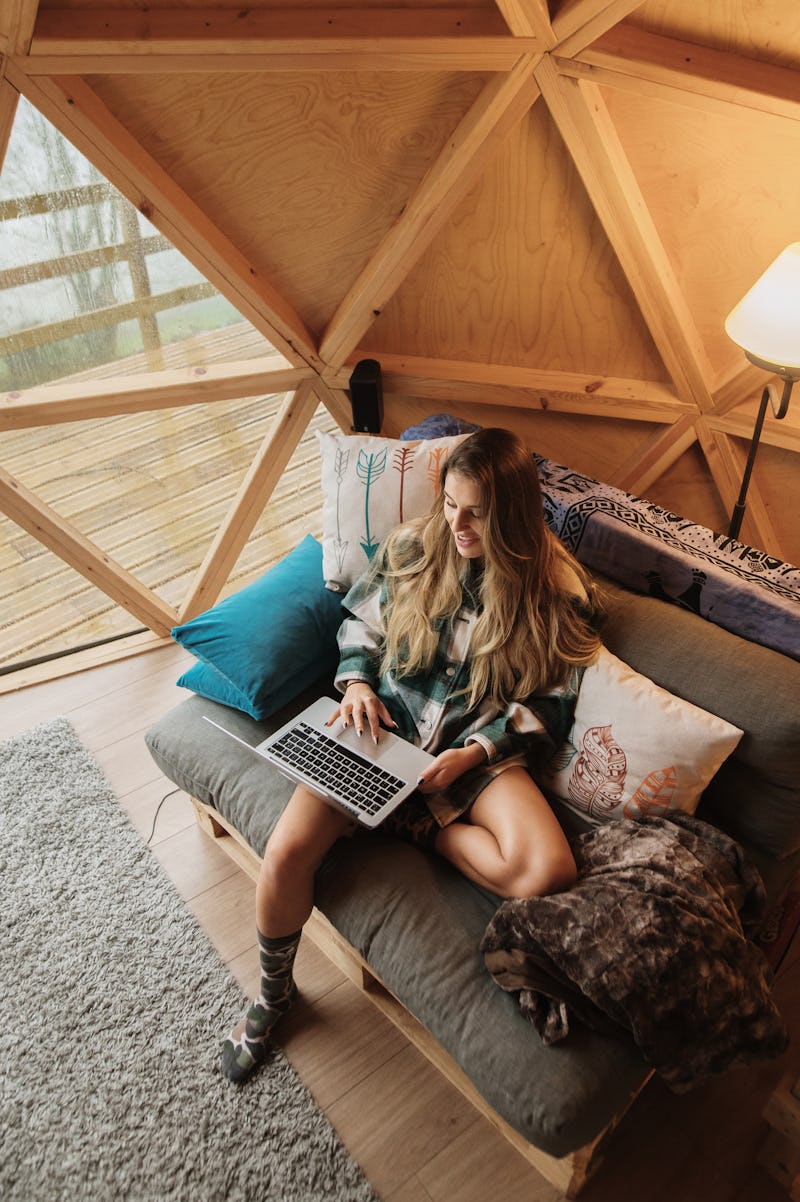 MarioGuti/E+/Getty Images
The holidays in 2020 will look and feel very different — not least because, well, traveling isn't a great idea, public health-wise. Looking longingly at holiday posters for far-flung places and flicking through travel magazines miserably? With 2020's holidays all about the 'staycation', it can be difficult to deal with your desire to be somewhere — anywhere — else.
"People get the urge to travel for many reasons," therapist Heidi McBain L.M.H.C. tells Bustle. "They want to see family and friends living afar, to visit new places, to create new adventures and memories, or to go back to a special place year after year because that's their family tradition."
Itchy feet can affect some people more than others, Cynthia V. Catchings L.C.S.W-S, a therapist at Talkspace, tells Bustle. "Boredom and COVID exhaustion have set in," she says. "The more we think about being stuck in our daily routine, the stronger the itch becomes." Travel, she says, makes us feel a part of something, and fulfills the brain's love of novelty.
If you're feeling rebellious right now, that might contribute to your travel itch, too. "We get restless and frustrated with restrictions placed on us," Catchings says. "For some, the more we hear or read that we should not travel, the more we want to do it."
Right now, the Centers for Disease Control & Prevention (CDC) regards all unnecessary travel as unsafe, but that doesn't mean you shouldn't take the rest of your PTO. McBain suggests using your time off to focus on the positives: with COVID vaccines on track to come out soon, next year's holidays will look very different to this one. If you're still experiencing restlessness and claustrophobia, here are some ways to make a 2020 holiday staycation rewarding and fun.
"Of course many things about this time falls short of actually seeing the world," Warren says. "But finding activities that excite, challenge, or bring joy is really important in helping us stay afloat during such a challenging time."
"Take care of yourself, give to others when and where you can, and focus on the present," Catchings says. And by the 2021 holidays, maybe this will seem like a fever dream, only with more delicious Italian cake.
Experts:
Cynthia V. Catchings L.C.S.W-S
Heidi McBain L.M.F.T.
Naiylah Warren L.M.F.T,