7 Ways To Modify Workouts To Make Them Super, Super Quiet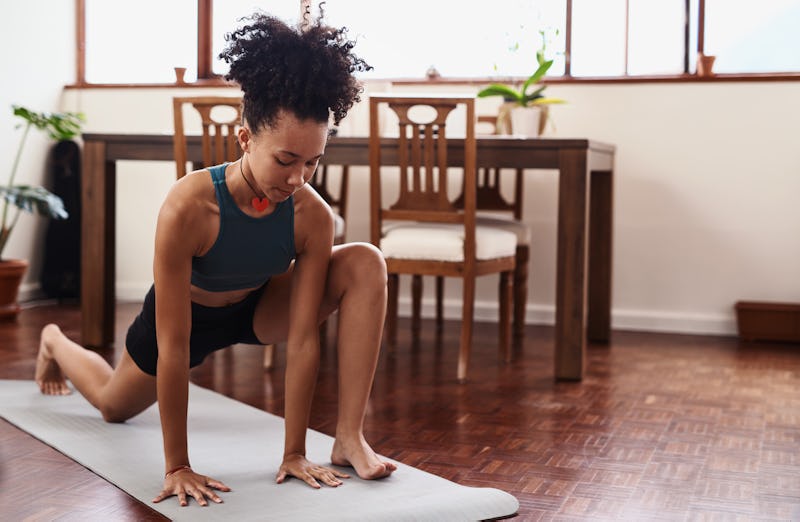 Hiraman/E+/Getty Images
When you're getting your sweat on in the gym, music is blasting and weights are clanging. If you're landing over and over again on the ground while you're doing jump squats, it's probably the quietest thing in the room, relatively speaking. But when you're exercising at home and you've got downstairs neighbors or roommates, you're going to need a repertoire of quiet workouts.
Explosive, jump-heavy movements ⁠— aka, plyometric exercises — are featured in a lot of home workout videos because they don't require a lot of space or equipment. But while you're working out from home, it's important to know alternatives to jumping exercises. Here's the problem — you have downstairs neighbors, or you've got roommates trying to get their video chat flirt on in the next room (or both). Your workouts need to be on the hush-hush and not involve a lot of slamming around on someone else's ceiling.
By playing with the speed of your body-weight workouts, you can replace loud jumping exercises with softer versions. You also don't need to jump around to get your heart rate up and make your body stronger. Try substituting these seven quiet exercises into your routine for a workout that won't bother your neighbors.