11 Signs Your Relationship Won't Make It Past The 3-Month Mark
Those first 90 days are crucial.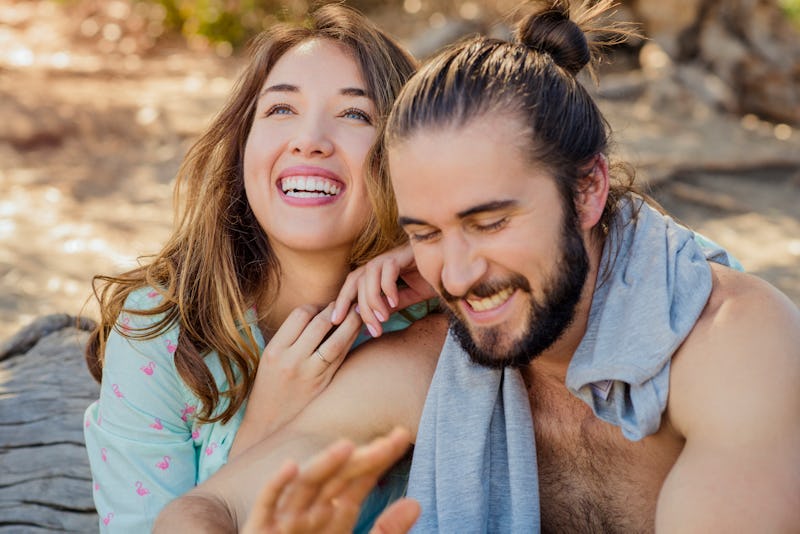 The Good Brigade/DigitalVision/Getty Images
It's so easy to get swept up in the rush of lovey-dovey feelings you get from dating someone new. While you should enjoy those moments, relationship experts say the first three months of dating can determine whether or not your new relationship is the real thing or has an expiration date.
"The three month-mark in a relationship is usually when you either take the relationship to the next level and become more serious, or you decide that love isn't going to grow and you break ties," dating coach, Anna Morgenstern, tells Bustle.
Every couple goes through the stages of relationships at their own pace. But three months is considered to be the average length of the first stage of a relationship. According to psychotherapist and relationship coach, Toni Coleman, LCSW, you should be ideally making that transition from "casually dating" to "exclusive" around that time. But this varies depending on how much time you actually spend together and how much distance is between you two.
According to Coleman, "losing interest" isn't exactly the reason some couples can't seem to make it past 90 days. "It's not so much losing interest in one another as it is making a decision that this relationship is not one they want to invest more in and deepen," she says. "They simply don't feel that the friendship, connection, attraction and interest are strong enough."
So will your new relationship make it past those crucial first 90 days? Here are 11 signs your relationship won't last past three months, according to experts.
As Susan McCord, dating coach and talk show host, tells Bustle, "Relationships take work and need to be nurtured." As you go further along in your relationship, your partner should be putting a good amount of effort into the relationship.
It's tough to realize that the person you're dating isn't putting in enough effort to be in a committed relationship with you. But as Coleman says, "You can't keep someone interested if they're not." Besides, why waste your time?
Experts
Anna Morgenstern, dating coach
Toni Coleman, LCSW, psychotherapist and relationship coach
Emily Pfannenstiel, licensed professional counselor
Samantha Daniels, dating expert, founder of Samantha's Table Matchmaking
Susan McCord, dating coach for millennials
Susan Trombetti, matchmaker, dating expert, and CEO of Exclusive Matchmaking
Ryan Haddon, relationship coach
Erica Cramer, LCSW, relationship expert with Cobb Psychotherapy
This article was originally published on