9 Surprising Relationship Stages All Long-Term Couples Go Through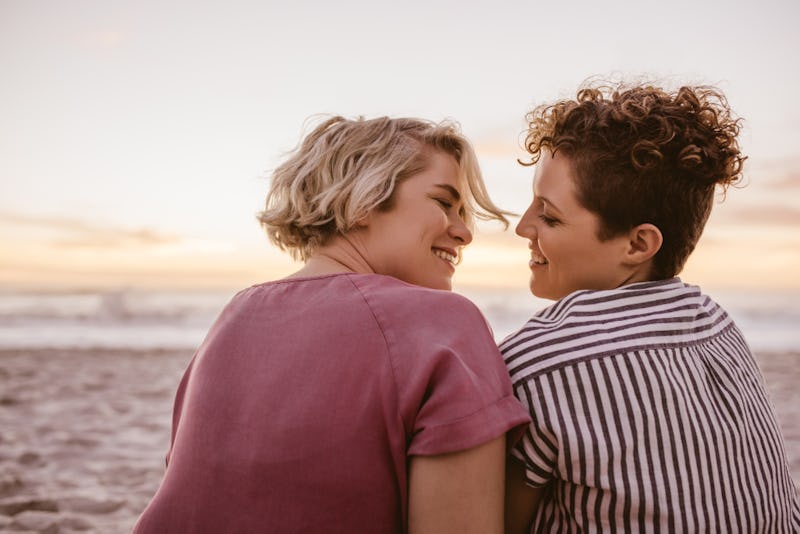 mavo/Shutterstock
Even though it seems like healthy long-term relationships should be nothing but smooth sailing, the reality is pretty much every couple will go through ups and downs, and experience various stages in their relationship. These phases can make your lives difficult, and they might even cause you to question your connection. But if you decide to work through them together, you can come out the other side.
The problem is, it's not always easy to spot a new stage when it comes along, especially since they can look so different for each couple. "While there are threads of commonality in every relationship, every relationship is as unique and will experience different stages at different times," Amica Graber, a relationship expert for the background checking site TruthFinder, tells Bustle. "Some couples may cycle through all the stages of their relationship in a few months, but for others, it could take years."
Of course, there will typically be a honeymoon stage in the beginning, where everything feels easy and fun as you get to know each other. But as it turns out, there can be quite a few surprising stages after that, even if your relationship is healthy. Read on for some changes that may occur, as well as how to navigate them, according to experts.