16 Texts To Send A Roommate With Anxiety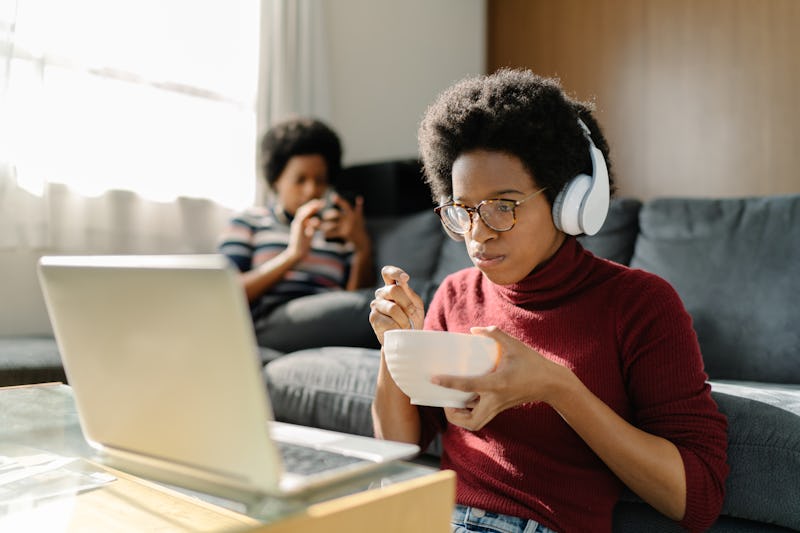 recep-bg/E+/Getty Images
You and your roommate may be on the same page about shower curtain patterns and where to get the best Chinese takeout, but knowing what to say when they're struggling with their mental health stuff doesn't always come easily. Whether you're super close or just two people that live together, these texts to send a roommate with anxiety are both soothing and sweet.
"As emotions can be highly 'contagious,' one roommate's anxiety can certainly have an impact on the other roommate," Dr. Carla Marie Manly, clinical psychologist and author of Joy from Fear, tells Bustle. "One of the best ways to support is to simply be present in a non-judgmental, supportive way."
According to Dr. Manly, sharing a living space can make you feel like you and your roommates share emotions as well — and taking a deep breath and trying to support your roommate from a neutral place can help you both feel relaxed in your home. In addition to providing non-judgmental support, Dr. Manly suggests talking to your roommate about their triggers. If you know that they hate seeing dishes in the sink or get overwhelmed when you have house meetings late a night, making small adjustments to your living style may have big impacts.
"Some people find close contact helpful, whereas others need alone time when anxiety arises," Dr. Manly says. "Learning someone's need can go a long way."