8 Hopeful, But Respectful Texts To Send Someone Who's Sad
"Don't feel any pressure to be #goodvibesonly."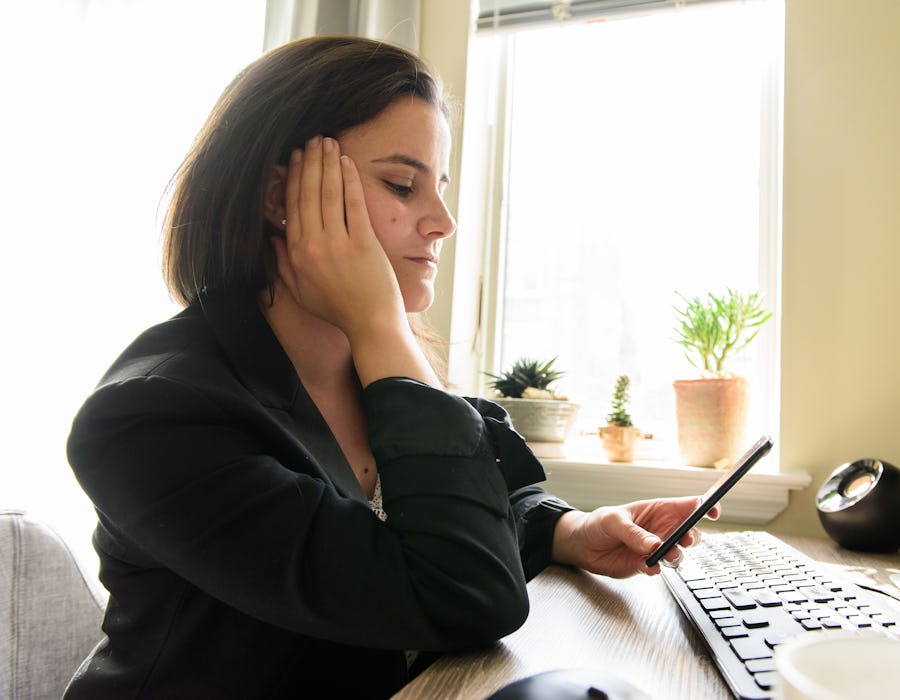 Cavan Images/Cavan/Getty Images
Like tempering chocolate or perfecting winged eye-liner, comforting a distressed loved one is a delicate art. When you're looking for something encouraging to say but feeling at a total loss for words, these texts to send someone sad are the perfect mix of holding space and hopeful.
"When someone we love is sad, it can be tempting to take it upon ourselves to try and figure out all the ways that we can help alleviate it," Shula Melamed, MA, MPH relationship and well-being coach tells Bustle. "This can be particularly tough for folks who have more of a tendency toward codependence."
If your best friend just got dumped or your sister is feeling down about her job, you may feel pressure to make them feel better. While it's great to show up for the people you love, Melamed shares it's important not to absorb their feelings or try to fix everything. In other words, you don't have to have all the answers. Just being there for someone is more than enough.
Here are eight texts to send someone that's really upset.