How To Text Someone You're Mad At
These messages will get the point across.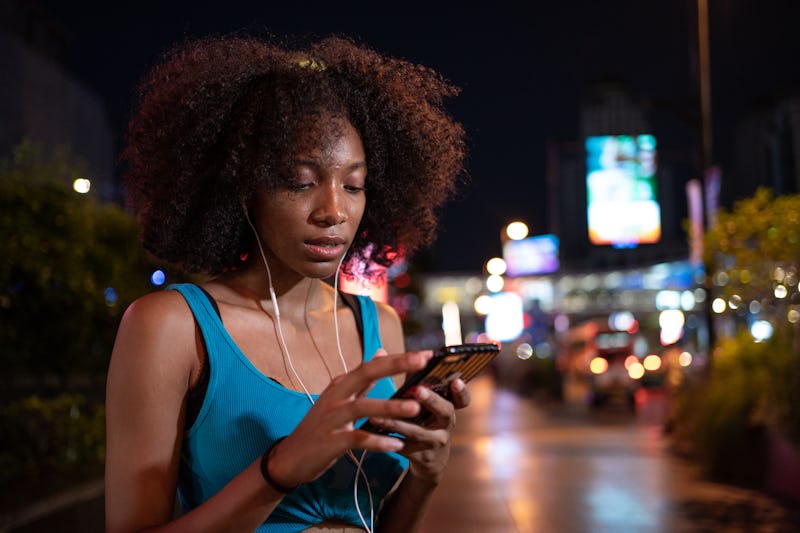 Johnce/E+/Getty Images
Your friend stood you up for the third time in three weeks; your cousin is refusing to get vaccinated even though Grandma is coming to her wedding; and then there's that co-worker that won't stop rolling his eyes whenever your cat creeps across your laptop during Zoom meetings. An arsenal of texts to send when you're mad at someone can come in handy when their snide remark about your fourth cup of coffee this morning was the last straw.
"It's not about being mean or getting back at someone," says Jordyn, 26, who tells Bustle that they've sent their fair share of pissed off texts. "Sometimes, I just have to do what my idol tells me to and 'let it go.'" Letting off some steam via Messenger can look like anything from a long, drawn-out explanation of why you're fuming to a short, simple, and not-so-sweet emoji.
Communicating your anger through text is as much an art form as it is an emotional expression. "There's a fine line between 'I'd like to initiate the fight of the century' and 'Hey, man, I'm upset that you did that crappy thing,'" Jordyn says. If you're looking for texts that signal you're upset without inviting an all-out argument, check out these 11 texts to send when you're mad.