The UK Supermarkets & Stores Offering Free Period Products
Plus, other period poverty initiatives supported by high street shops.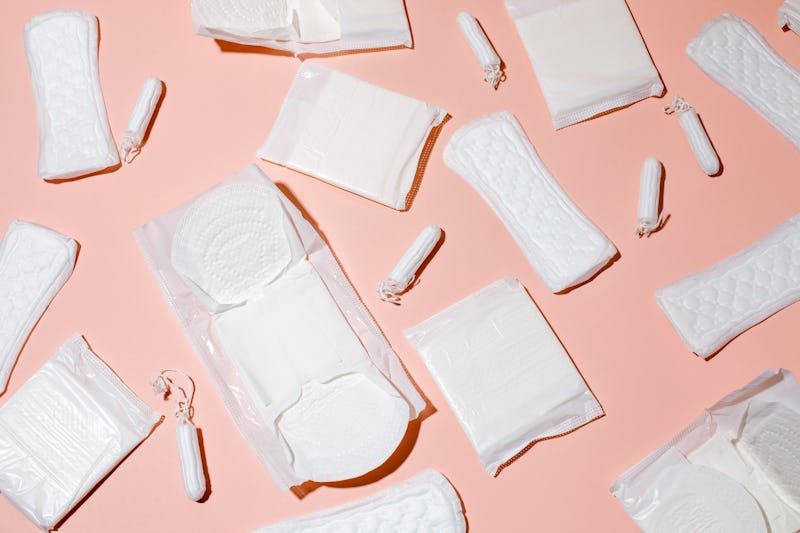 Shutterstock
Period products shouldn't be treated as a luxury item and, as period poverty campaigners have been saying for years, they shouldn't even be treated as paid-for items at all. Now supermarkets across the UK are joining in on the fight to help end period poverty, and are offering free sanitary products in stores.
Period poverty — not being able to afford sanitary products — affects people all over the globe as well as right here in the UK. The Royal College of Nursing says around 137,000 children across the UK have missed a day of school because of their periods. With school closures, poverty levels rising, and the pandemic impacting what's in the shops, accessing period products has become even more of a challenge for young people especially.
In the pandemic alone, Plan UK found out that 11% of girls aged 14-21 have not been able to afford period products, and almost a quarter surveyed struggled to find them in shops at all. So if you or anyone is in need of free sanitary products, here's how and where you can find them on UK and Ireland high streets.