8 Types Of Self-Care & How To Practice Them
You probably haven't heard of all of these.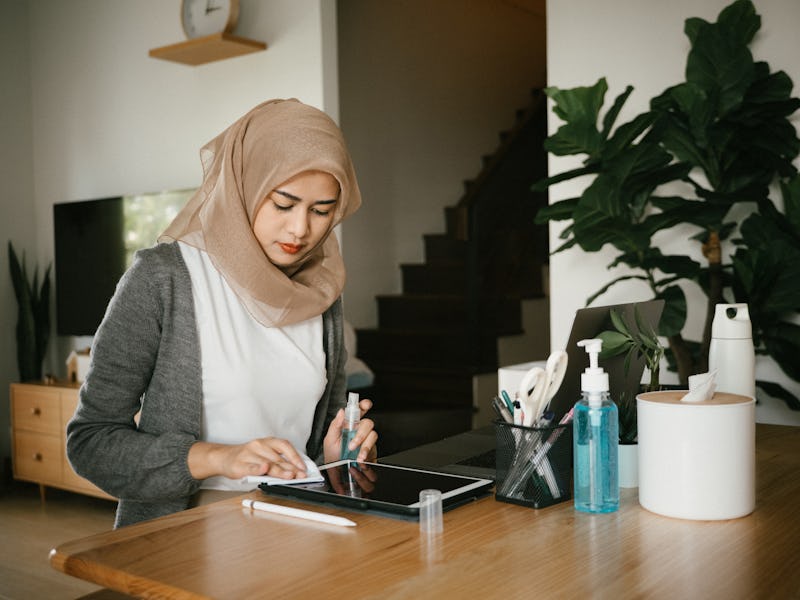 staticnak1983/E+/Getty Images
You know that taking care of yourself is important for your mental health, but let's face it — there's kind of a lot going on right now. Practicing self-care, though, doesn't have to be "me time," or reading a book because you think you "should." Knowing the different types of self-care means you can switch up your routine to meet your body and mind where they're at.
"We prioritize depending on our needs," says Cynthia Catchings, L.C.S.W.-S., a therapist for the online mental health platform Talkspace. You need to pay rent, so you prioritize work that puts money in the bank as financial self-care. Depending on your experiences, you may need to make sure you feel safe in social interactions — which might mean saying yes to a Zoom happy hour, and no to a park hang. That, too, is a kind of self-care. Broadening your understanding of self-care can help you find meaning in the less-great parts of your day while keeping yourself high on your own priority list.
From caring for your intellectual needs, to validating your social skills, self-care is a lot more dynamic than just lighting a candle. Take a look at these eight types of self-care to figure out where your self-love game could use a refresh.
Experts:
Cynthia Catchings, L.C.S.W.-S., therapist, Talkspace
Shantani Moore, personal trainer