9 UK Resources To Help With Burnout
As NHS staff burnout reaches emergency levels, here's where to turn to for help.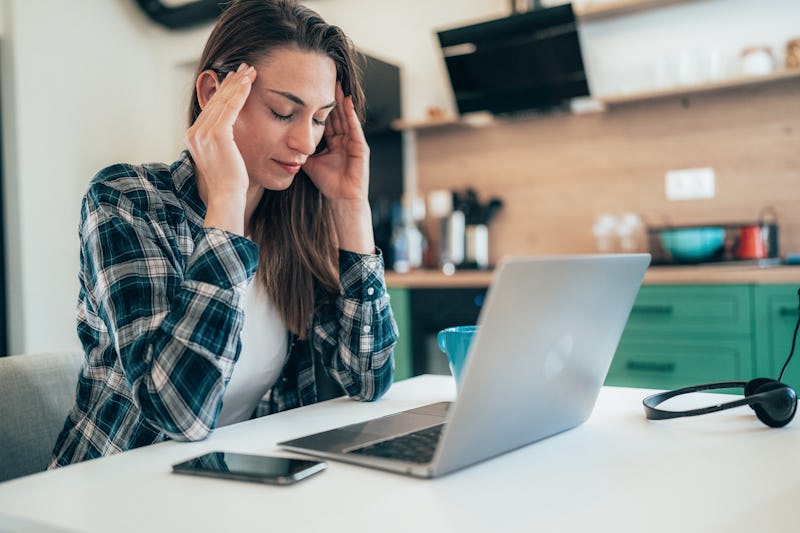 filadendron/E+/Getty Images
You've probably heard people talking about burnout over the last year. Now, an inquiry conducted by MPs in the health and social care committee has found that NHS staff in England are so burnt out it's become an "emergency". And this isn't the first study to highlight the immense mental toll that COVID-19 has taken. If you've felt exhausted, negative about your work, or struggled to recognise and celebrate your achievements, these UK resources for burnout might come in useful.
NHS doctors, nurses, hospital workers, and social care staff have made up the frontline during COVID-19. The House of Commons report published on June 8 said that these problems pre-existed the pandemic, but now workers in the NHS are so overstretched and exhausted it risks the future of the health service.
In addition to the recent report's findings, research conducted by the Social Workers' Benevolent Trust found that three-quarters of social workers in the UK are "emotionally and mentally exhausted" after working through the pandemic.
The World Health Organisation (WHO) defines burnout as typically being linked to work, however it is something can extend into all aspects of your life – especially as the lines between work and home have become blurred over the last year.
So, if you think you're struggling with burnout, these resources are a good place to start.