UK-Based Support & Advice For Coping With An Eating Disorder
Online forums, phonelines, and meet-ups.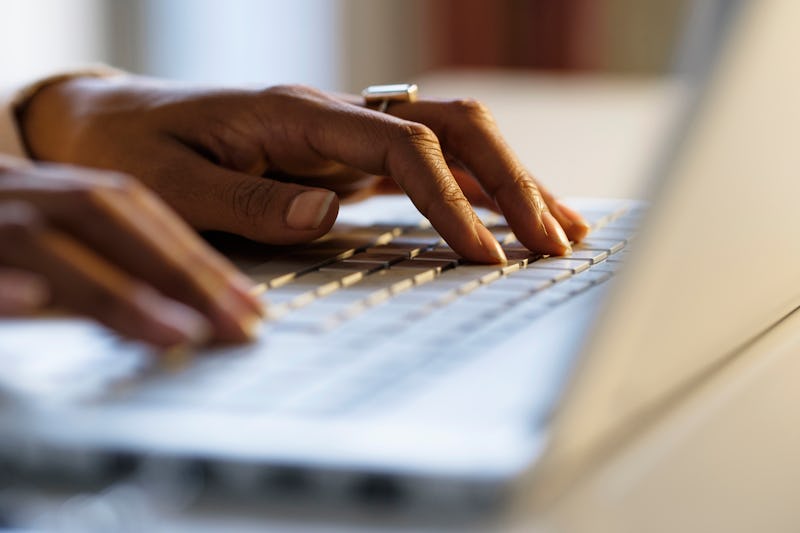 JGI/Tom Grill/Getty
It goes without saying that the coronavirus pandemic has brought with it all sorts of anxieties and worries. However, one of the more unexpected outcomes of the pandemic has been a focus on food. It's pretty hard to get away from people talking about the weight they've put on during lockdown or – on the opposite end of the spectrum – the weight-related "goals" they set themselves to achieve during isolation. And that's before the "new year, new me" mantras began appearing on our social media feeds. For some, these types of messages are not only annoying, they are triggering. If you have experienced disordered eating of any kind, there are resources and helplines dedicated to providing information and support during this time.
Doctors have reported a significant increase in eating disorder cases during the coronavirus pandemic, which they believe is down to the stress and uncertainty felt throughout 2020. Speaking to the Times, Karen Street, child mental health officer for the Royal College of Paediatrics and Child Health (RCPCH), said: "Eating disorders are often related to a need for control, something many young people feel they have lost during the pandemic. Many have described needing a focus and goals which, in the absence of anything else, has for some centred around eating and exercise."
However, according to figures from the NHS, hospital admissions for children (18 or younger) with eating disorders were already on the rise before 2020, increasing by almost a fifth in the past two years and a third among all age groups.
If you feel isolated and in need of someone to speak to about your own experiences, or if you're worried about someone close to you, below is a list of resources that may help.