What 8 Women Who Had Miscarriages Want You To Know
These stories shed the stigma around pregnancy loss.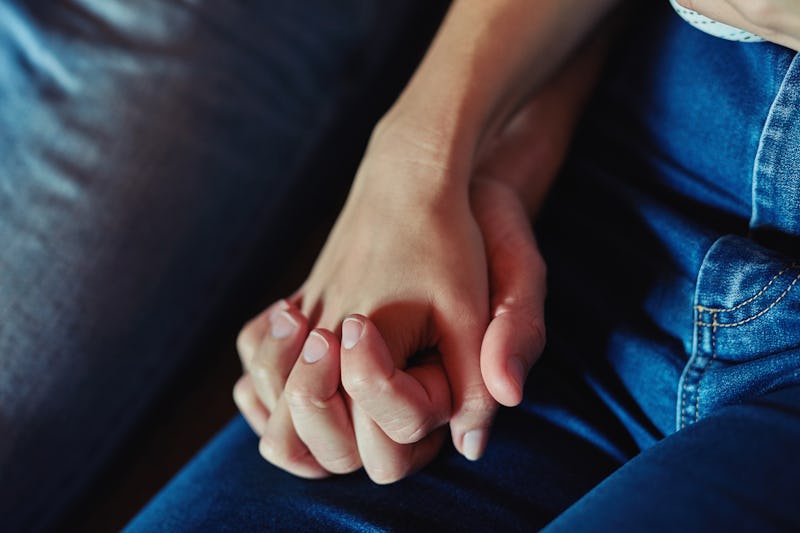 LumiNola/E+/Getty Images
Even though not everyone talks about them openly, miscarriages are more common than you may think. Following Chrissy Teigen's emotional Instagram post sharing the news that she and John Legend lost their infant son shortly after birth, people across the internet are sharing their own experiences with pregnancy loss, breaking some of the many stigmas and taboos on the subject.
Dr. Sherry A. Ross, MD, an OB-GYN and author of she-ology. The Definitive Guide to Women's Intimate Health. Period., says miscarriages should be talked about more. "Women feel a sense of failure when they cannot carry a pregnancy," she tells Bustle. She says birthing parents may ask themselves: What did I do wrong? How can I prevent it? "As a result, many women are embarrassed and ashamed to share a miscarriage with friends and family," she says.
In a 2018 ABC News special, former First Lady Michelle Obama shared that she had struggled with these feelings. "I felt like I failed because I didn't know how common miscarriages were because we don't talk about them," she told Robin Roberts. Obama also revealed that she'd had a miscarriage when trying to become pregnant, then used in vitro fertilization (IVF) to conceive her daughters, Sasha (17) and Malia (20).
Miscarriage is the term for pregnancy loss before 20 weeks gestation, according to the CDC, while a stillbirth is a loss occurring after 20 weeks. Miscarriages are common, affecting around 10 to 20% of people who know they're pregnant, per the Cleveland Clinic. The March of Dimes, an advocacy organization for maternal and infant health, says that 1% of pregnancies end in stillbirth. "A woman's risk for a miscarriage ranges from 10 to 50% — and, depending on a woman's age, the average risk is around 15%," Dr. Ross says, with risk increasing as you get older.
These statistics suggest that, no matter your personal pregnancy journey, there's likely someone in your life who's gone through a miscarriage, stillbirth, or other form of pregnancy loss. Below, eight women reveal what they'd like others to know about miscarriages.
Expert:
Dr. Sherry A. Ross, MD, OB-GYN and author of she-ology. The Definitive Guide to Women's Intimate Health. Period.
This article was originally published on