The Crucial (Biological) Things Bridgerton's Characters Get Wrong About Sex
The show's sex scenes were steamy AF, but also kind of misleading...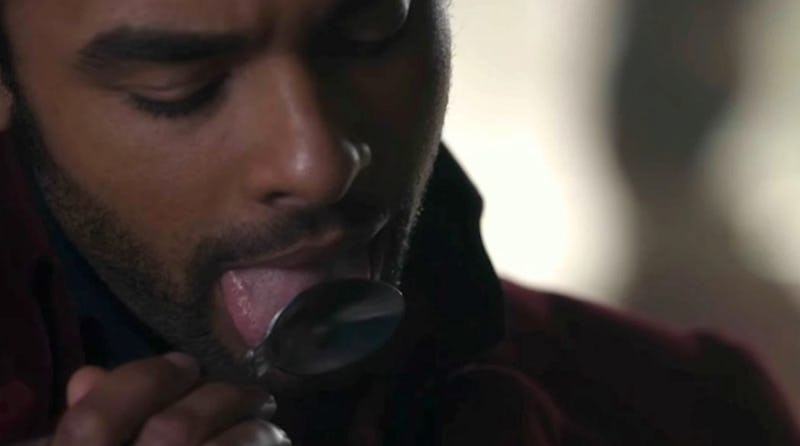 Netflix
Bridgerton has been one of Netflix's biggest hits of the past few years. And while Shonda Rhimes's scandalous series set in Regency-era London is all about whimsical dresses and fancy balls, the one thing that's got viewers talking it the seriously hot sex scenes. Who knew the thing you'd be wishing for in 2021 is a Duke? While these storylines may have given fans a lot to think about, there are also a few things we need to get straight about Bridgerton's sex scenes.
Since it first aired on December 25, Bridgerton has dominated group chats and Zoom calls everywhere. It was the Christmas gift we didn't know we needed, with 63 million households tuning in within less than a month of the series premiere. It's hard not to get hot under the collar watching Daphne and the Duke's will-they-won't-they relationship, but some have pointed out issues within the show, especially when it comes to the intimate scenes.
For starters, there's been a fair bit of criticism surrounding the way that the series presents and discusses consent, with some viewers asking why the rape scene written into Julia Quinn's original novel was left out of the series.
As well as this glaring omission, there are also a great number of misinformed moments when it comes to the Bridgerton bedroom scenes. Of course we're all aware that this is a fictional series set in a time when doctors and medical professionals were yet to figure out how sex, pregnancy, periods, and pleasure really worked. Plus there's the whole issue of women purposefully being kept in the dark to maintain their "innocence." Nonetheless, it's still worth looking at these scenes through a 21st-century lens to make sure viewers know what's what.
Below, Dr. Jack Pearson, an in-house medical expert at Natural Cycles, highlights three key things Bridgerton gets wrong about sex.