What To Write In A Sympathy Card For Someone Who is Grieving
Four grief experts offer their advice on the best thing to write in a sympathy card.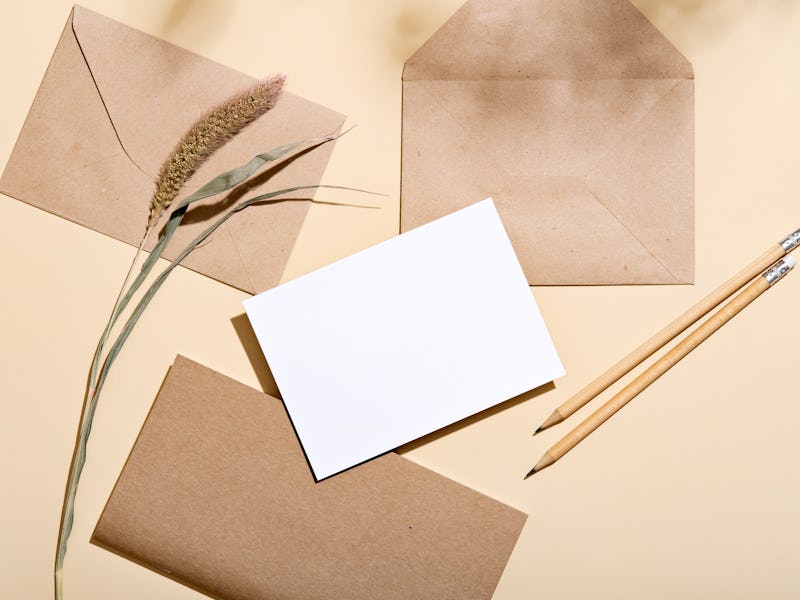 Shutterstock
Losing someone close to you is the most difficult thing a person can go through in life. Whether it's a friend, a parent, a child, or someone else, the death of a loved one is a heartbreaking and emotional time.
If you know someone going through a grieving period, it's likely that you want to help by offering up words of comfort. But thinking about what to write in a sympathy card can be very hard. You may think, what is a good sympathy message? What can I write in a sympathy card when there are no words? What can I say that isn't "sorry for your loss"? With all these thoughts running through your head, it will feel impossible to put pen to paper.
It may help to know that you are not the only one who struggles with what to write in a sympathy card. As Iman Gatti, a certified grief recovery specialist, points out, "Although grief is universal and everyone on the planet experiences it, knowing what to say and how to support someone in grief, is something many people struggle with."
Jacqui Gunn, the founder of the charity Talking About Loss, says something similar. Speaking about the UK specifically, she says, "I have found as a nation people really don't know what to say. They feel awkward, not wanting to upset you or make you cry."
With this in mind, I asked Gatti and Gunn – along with two other grief experts – for their guidance on what to write in a sympathy card.
Finally, it's important to remember that the grieving process will not be linear and you will need to keep following up with your loved one to check they are OK. Langtry White suggests you continue to reach out with a simple ''thinking of you'' message and let them know you are always there to listen. She adds, "If you are close to the family, mark important days in your calendar," including the person's birthday and emotional days like Christmas and make sure to reach out to the griever if you feel they may need extra support.
Experts:
Sarah Jones, director of Full Circle Funerals
Jacqui Gunn, founder of Talking About Loss
Lala Langtry White, Bereavement Doula
Iman Gatti, grief recovery specialist