What To Say To Someone Who's Had A Miscarriage
You don't want to minimize their loss or rush their grieving process.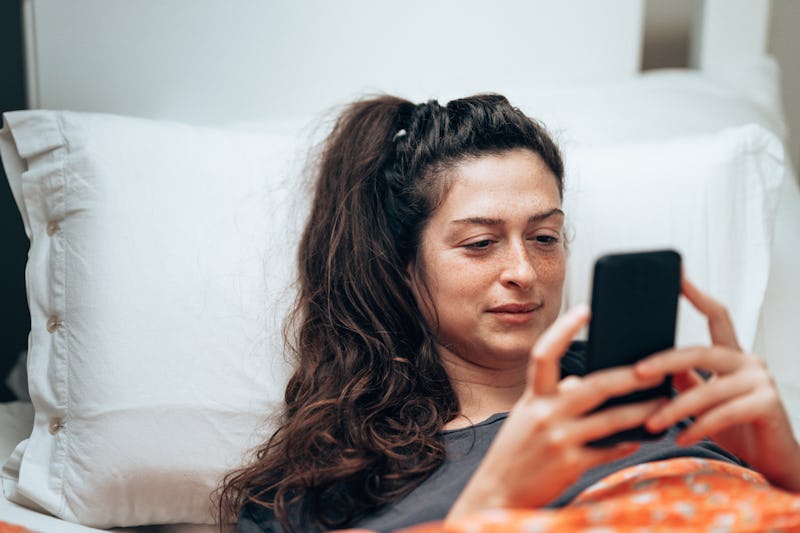 franckreporter/E+/Getty Images
You and your bestie have been through all of life's ups and downs together. They grieved with you when you lost your cat, and you celebrated with them when they found the love of their life. You've shared so much with each other over the years, and yet, you've been staring at your phone for the last 30 minutes trying to figure out what to say after learning they've had a miscarriage.
Miscarriages are more common than you might realize. According to a 2021 study published in The Lancet, a medical journal, an estimated 23 million miscarriages occur worldwide each year. One in 10 women have experienced a miscarriage, and one in 50 have experienced two. Despite these numbers, licensed therapist Jennifer Driscoll, LCSW, tells Bustle that many women experience "disenfranchised grief" after a miscarriage — meaning grief that's minimized or unacknowledged by social norms. Even with high-profile women like Chrissy Teigen and Meghan Markle opening up about their own experiences with pregnancy loss, it's still hard to know how to react when it happens to someone close to you.
"People and family members may avoid bringing up a miscarriage, assuming that doing so may only hurt the individual more," Driscoll says. "Simply offering to be someone who they can speak to about the loss can be extremely impactful."
While you want to acknowledge what happened, you don't want to say something that diminishes what they're going through or attempts to rush the grieving process. Sentiments like, "At least you were only two months along," "This happened for a reason," or "You can always try again" are examples of toxic positivity, according to Abby Dixon, reproductive and perinatal clinical mental health counselor. Despite being well-intended, statements like this may minimize your friend's feelings of grief over the loss.
So what can you say instead? Here are some therapist-approved sample texts to send your friend who's had a miscarriage.
Sources
Jennifer Driscoll, LCSW, licensed therapist at Attentive Psychotherapy & Counseling Center
Sue English, individual and family therapist
Abby Dixon, reproductive and perinatal clinical mental health counselor
Illiona Okereke, certified grief counseling specialist
Emily Pardy, LMFT, licensed therapist, Founder of Ready Nest Counseling
Ana De La Cruz, LMFT, couples and family therapist
Skylar Ibarra, LCSW, licensed psychotherapist
Nicole Zangara, LCSW, therapist and author