21 Witty Responses To A "What's Up" Message On Tinder
Solid one-liners to liven up the convo.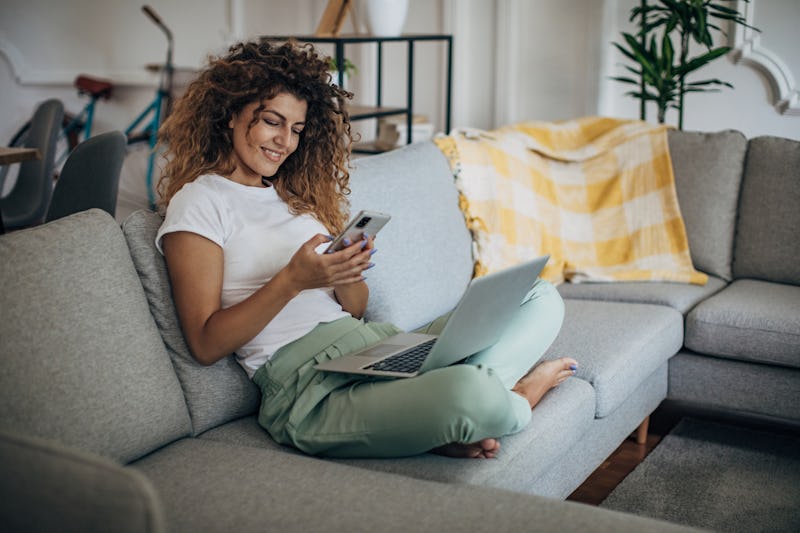 Hirurg/E+/Getty Images
There's nothing like a dating app to jumpstart your writer's block. If you thought cranking out a 5-7 page paper the night before it was due was tough, try getting an interesting conversation out of Alex, 28, three miles away. Amidst the sea of "Hey", "K", and other one-word messages, it can feel nearly impossible to get a full dialogue going with an online match. If you're thinking about a witty response to a "what's up" message on Tinder, it can help to have some inspiration.
Read more: 50 Example Sexting Ideas You Can Use Right Now
If you spend more time than you'd like to admit on the app, you're not alone. In a 2021 study from site builder Zyro, surveying the most popular websites in the world, daters have spent 233,000,000 hours on Tinder in the last year. The study also found that the average Tinder user spends 10 minutes at a time on the app — just enough time to get a good conversation going. (And hopefully move to texting and meeting IRL.)
Because it can be intimidating to jump into a good convo, having some solid one-liners in your back pocket can make everything easier. So the next time you get a "What's up?" on Tinder, consult this list of replies.