Double 'Bachelor' Should Be A Thing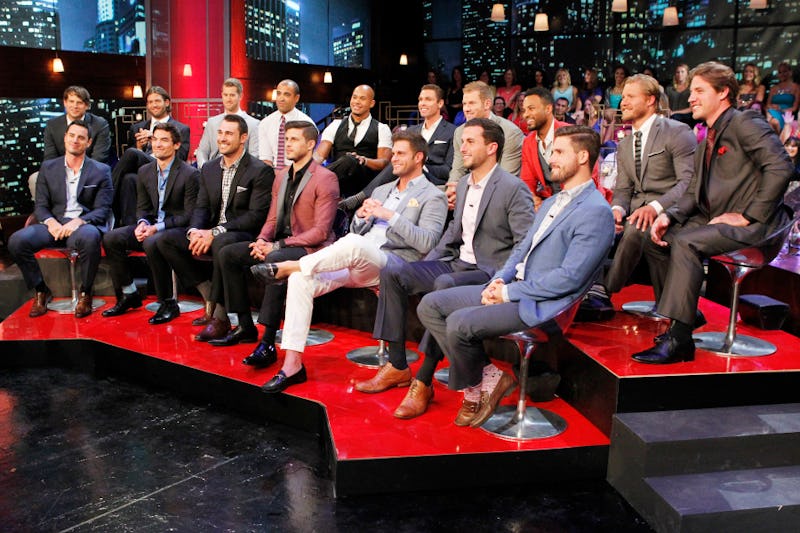 The Bachelorette finale airs Monday, and while Kaitlyn Bristowe's choice is not to be missed, I'm already looking forward to what's next. Nothing says "moving on" better than this show because it is always moving forward. So, here's a question, will there be two contenders on next season of The Bachelor ? It would follow the pattern that this season of The Bachelorette started, and it goes without saying that two Bachelors are better than one.
We haven't heard anything official about who the new guy will be, which is pretty standard leading up to a Bachelorette season finale. There should be an answer soon enough. While most rumors point to flannel-enthusiast Ben Higgins being the Bachelor, either Nick Viall or Shawn Booth could be headlining The Bachelor Season 20 too. There hasn't even been any official word about how many men ABC will choose. So, we there's still the possibility of there being more than the usual one.
Since The Bachelorette did it, it seems fair, and a show that's had so many seasons has to do something to keep it fresh for the audience. Here are a few reasons why I think Chris Harrison should absolutely announce two guys to become The Bachelor next.
There Were Two Bachelorettes, So...
Now it's time for the men to fight it out and to put the control in the female contestants' hands. Plus, after the romantic drama that ensued when Brady left to pursue Britt, I bet they'll try to recapture that lightning with The Bachelor.
How Can We Choose Just One?
Should the next Bachelor be Ben Higgins? Should it be Nick Viall, Shawn Booth, or Ben Zorn instead? Should it, gasp, be someone from a different season entirely? What if there were two Bachelors from two different seasons of The Bachelorette who have never met? That could get interesting. There are too many good choices, and this is the only way to please everybody.
It Gives The Contestants A Choice
You always want to believe that contestants in Bachelor Nation are there for the right reasons. Giving the women two men to compare right off the bat helps them to make sure they really want to be there!
Double The Chances For Diversity
All of the Bachelors do seem to blend after a while, don't they? Two Bachelors for at least one episode (but preferably more) would help mix it up.
Also... Twice The Abs
I mean, duh.
Images: Rick Rowell/ABC (2); Giphy (2)