Ben Z. Is The Best Choice For 'Bachelor'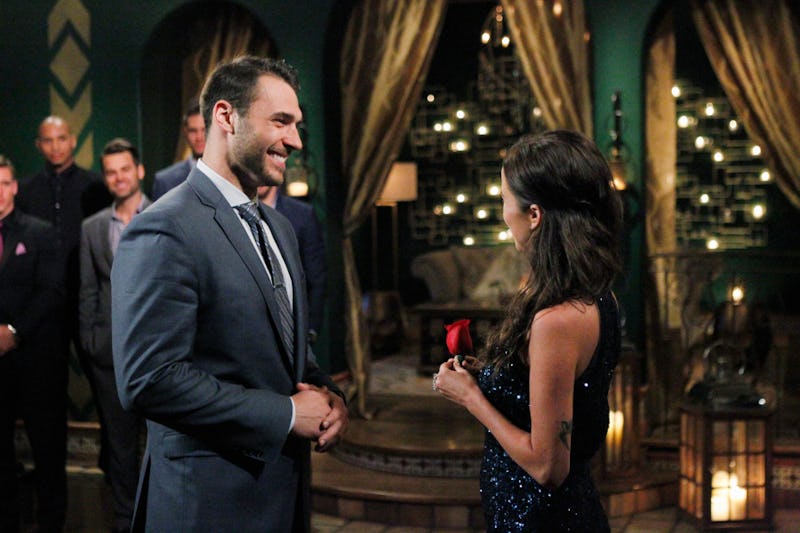 It was the battle of the Bens on this season of The Bachelorette. Kaitlyn had to choose between Ben Z., a personal trainer from San Jose, California, and Ben H., a software salesman from Denver. But, though she liked them both, eventually she sent the two Bens home. And, because Ben H. made it farther in the competition and was by all intents and purposes a fan favorite, it's rumored that Ben H. will be the new Bachelor. Well, I'm here to say — what about Ben Z. for Bachelor? No offense, Ben H., but Ben Z. is the best Bachelorette Ben of all time.
Now, don't get me wrong. Ben H. (Higgins is his last name, if you didn't know) is a cool dude. He's kind and smart and attractive. But, I think that just because you go so far on The Bachelor or The Bachelorette doesn't entitle you to be first pick for the next season of the show. There are plenty of great guys and gals who got eliminated sooner and deserve a shot. My first, my last, my everything — Ben Z, aka Ben Zorn — should have been considered for The Bachelor position and here's why.
1. Have You Seen Ben Z.'s Body?
Let's just get this out of the way, since it's the first thing in my mind when I think of Ben Z. The guy is cut from marble. I know he has his own fitness business, and if looking at him is any indication of his knowledge, he's the Einstein of personal training. He has shining eyes, an amazing smile, and a great head of hair. Am I gushing? Sorry, I'm just powerless in the wake of such a hunk. If I wasn't already attached to a different hunk, I would have moved to San Jose already.
2. According To Instagram, Ben Z. Loves Country Music
Ben H. may have gotten the two-stepping country date with Kaitlyn, but I have a feeling that Ben Z. knows how to shake it, shake it, too. I'd go out dancing with you, Ben, and I'm sure his skills would make for some greatBachelor dates.
3. Ben Z. Has A Protective Nature, Even In Tense Situations
One of the first one-on-one dates that Ben Z. went on with Kaitlyn was in this "Escape the Room" haunted house thing, and boy, was Kaitlyn terrified. She was afraid there were birds in there (she hates birds), and there were moths, which she said are as close to birds as an insect can get. There was also a zombie-esque figure chained to a bed, an announcement that a "gas" would be emitted if they didn't escape in 45 minutes, and an entire room full of snakes. Not your average trip to T.G.I Friday's and a movie. If Ben Z. was scared, he didn't show it. He kept his cool for Kaitlyn, and that's important. In a high-stress situation, one of you has to be calm. And, lord knows The Bachelor is stressful. Fortunately Ben Z. seems like the rock the show needs.
Personal Tragedy Has Made Ben Z. Explore His Feelings & Change For The Better
Ben Z.'s mother died of cancer when he was 14 years old, spurring him to lose weight (he was nearly 300 pounds) and get fit. It takes a strong person to look within and change your whole outlook on life.
So, ABC, I'm just saying — there's another Ben who would be perfect to take the next Bachelor spot. Let me know if you need any help in casting.
Images: ABC/Rick Rowell