Sita Abellan Shares How To Take Care of Bold Hair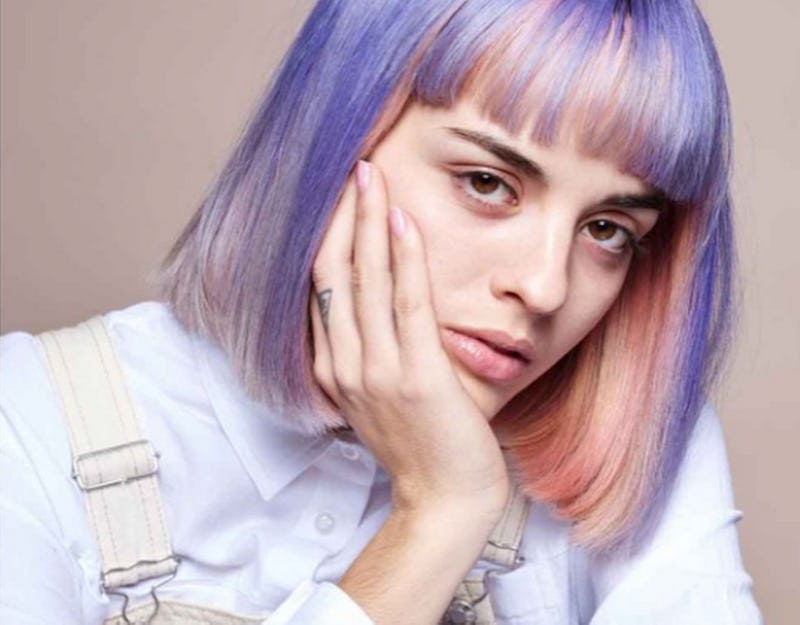 From bold, single colored hair looks like Kylie Jenner's light blue hair to beautiful rainbow "colombre" hair, hair dye trends have been changing up so consistently that it's hard to keep up. It also doesn't help that learning how to maintain bold hair dye is tough...That is unless you're model Sita Abellan, who dyes her hair every week. As pretty as bright hair colors are, there are some struggles that many go through in order to maintain it. There's the whole issue of touching up your roots around every two weeks, there's the fact that your dye can fade after every wash, and of course, the whole nurturing process that your hair requires after being doused in chemicals.
But the BBHMM apprentice, Abellan has been dying her hair a different color every week and across the span of about six weeks, she's bleached her hair a total of six times. You would think that her hair would've turned into straw and had all fallen out by now, but her hair still looks amazingly healthy and the colors she dyes her hair comes out impressively bright and bold. And now the world naturally wants to know: How does she do it?! Well, in an interview with Allure, the model revealed three tips.
First, she recommends to use the popular semi-permanent hair dye brand, Manic Panic. This vegan brand is also what model SooJoo Park uses. The dye washes out in about four to six weeks, and with the right care, doesn't fry your hair too much. Speaking of care, Abellan recommends going to a salon every month to get a great nourishing treatment on top of using an at-home product. The one she recommends is Shu Uemura Color Lustre.
Lastly, Abellan advises to stay away from heat. When you wash your hair, use cooler water so that the dye doesn't wash out as much. When you're styling your hair, try not to use a curling iron or a straightener because your hair is already in weak condition as is.
Feel ready to dye your hair now? Here's some Sita color inspiration for ya.
Two-tone colors!
Silver with hints of lavender.
Dark roots and platinum blonde.
Cotton candy pinks and purples.
Images: sitabellan/Instagram (7)