11 Crucial Tips For Posing In Yearbook Photos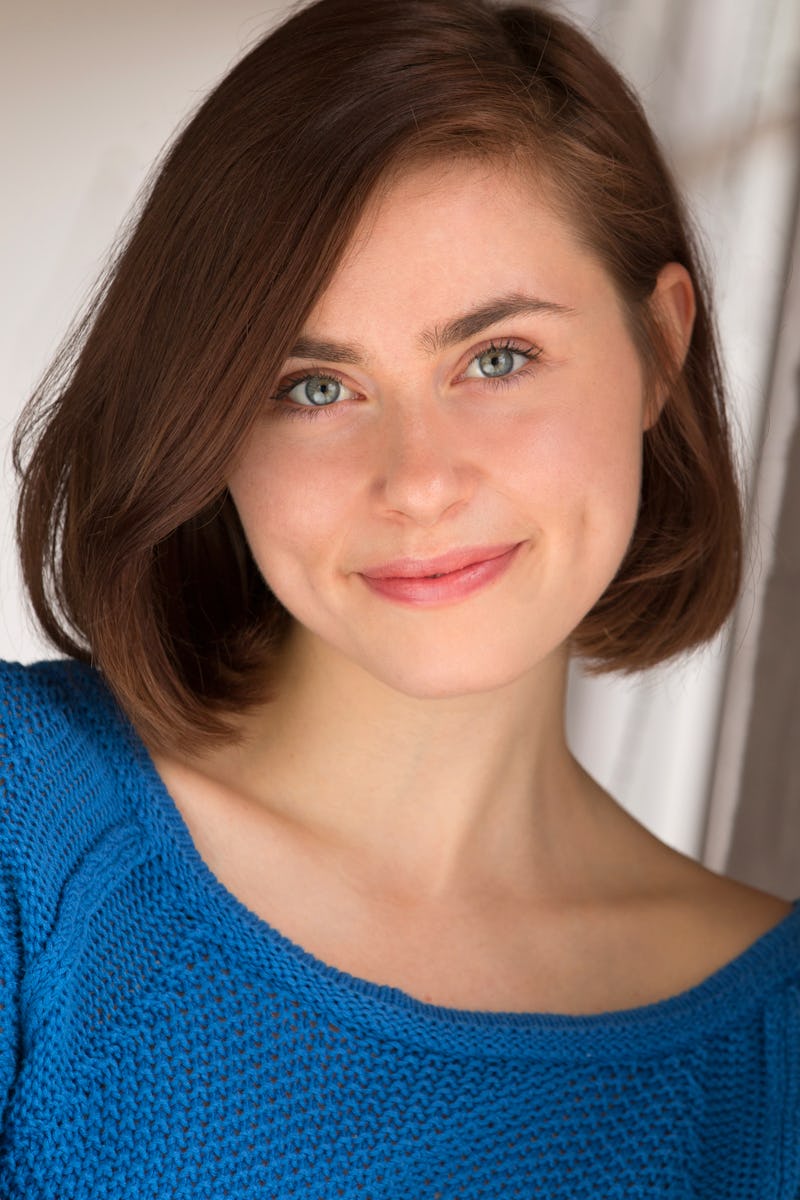 When I think back to my yearbook photos, I shudder. If only I'd had these 11 crucial tips for posing in pictures, I could've avoided years of awkward head angles, moody half-smiles, and semi-blinking eyes. While some people just magically look great in front of the camera, there are plenty of ways for those who aren't naturally gifted in front of the camera to up your photogenic skills. Obviously confidence is key, but these additional tips are bound to leave you with a yearbook photo you might just actually love.
1. Pick A Shirt You Love
Is your skin warm or cool-toned? What colors bring out your eyes best? These are two key factors to consider for your pic. Also, when I was working as a professional actor, my agent always said, "Book in blue!" For reasons I can't explain, blue is generally just a great color for anyone on camera. When in doubt, reach for it!
2. Practice With Selfies
I know, lame, but practice makes perfect! Taking a ton of selfies teaches you what angles you like in front of the camera, whether or not you prefer yourself smiling or giving off a bit of a smirk, and how you like your hair best.
3. Get Squinching
To add a dash of Kylie Jenner glam vibes to your photo, learn what squinching is, and how to perfect it.
4. Look Like You
Yearbook photo day is not the day for a dramatic new look. If you've been dying to get a cute bob or try out some cool new makeup, do so a few days before your pic. That way, you have time to get familiar with your new 'do and make sure your makeup doesn't cause any weird skin reactions.
5. Get Some Sleep
Your body needs sleep! The night before yearbook photos is not the time to pull an all-nighter. Aim for seven to eight hours to look bright eyed and bushy-tailed.
6. Don't Pick Your Pimples
Unless you want your yearbook photo to serve as proof of how sharp your nails are, don't pick your pimples the morning of your picture! It's going to be really hard to get the swelling and redness down in time, and you're much better off concealing a stubborn pimple than popping it.
7. Glance Up To The Camera
Another secret actor tip: for the most "bright eyed" picture, ask the photographer to count to 3 and don't look up until "3." You'll look fresh and happy instead of bored and sleepy; I promise!
8. Brush Your Teeth An Hour Before
Ah, more advice I wish I'd known to avoid looking like a vampire in my seventh grade yearbook pic. If you have sensitive teeth like me, you're better off brushing your teeth an hour before your picture instead of right before in case your gums bleed at all.
9. Get The Ultimate Pout With Lip Balm & A Dot Of Eye Shadow
Alright, final actor/former pageant girl tip: for a perfect pout, coat your lips with lip balm (not lip gloss!) and add just a dab of white/cream/light gold eye shadow to the middle of your bottom lip and blend just a little. The light will add more dimension to your lips, and they will appear fuller and more luscious. Trust me.
10. Keep Your Accessories Simple
The focus of your yearbook photo is your gorgeous face! Unless you are all about big accessories all the time (which is totally cool, rock on), it's best to keep things simple.
11. Don't Overthink It
Perhaps the most important piece of advice: don't stress over a yearbook photo! None of my bad yearbook photos ever stopped me from finishing high school and college, falling in love, or landing an awesome job. I promise your picture will be fine, even if your eyes are accidentally shut this time around or your photo is captured mid-sneeze. Now go be fabulous.
Image Credit: Author's Own, Kylie Jenner, veganacnesufferers, your10x10, catbirdnyc/Instagram