Rag & Bone Offended Car Lovers With This Ad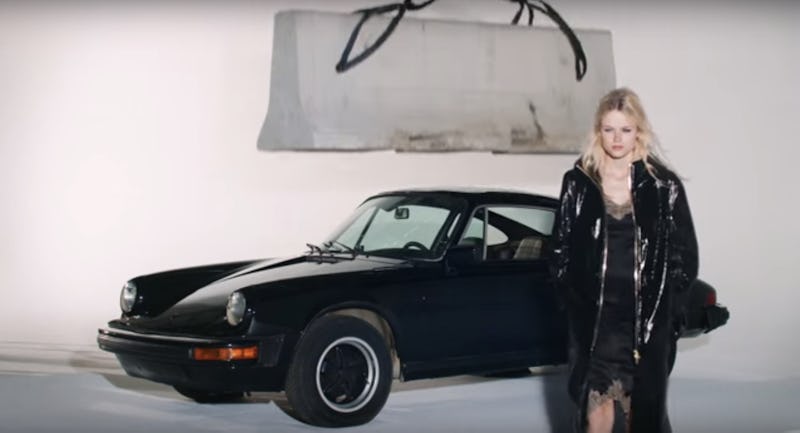 In it's never-ending quest to take risks, fashion has often stepped the line between offering something provocative to flat-out offending certain groups of people. Since there is a first for everything, Rag & Bone managed to offend car aficionados with its Fall/Winter 2015 ad showing a vintage Porsche getting destroyed by a huge cement barrier. Having received more YouTube dislikes (5,876 and counting) than likes— why did Rag & Bone decide on car torture porn for its latest ad campaign?
"This time marks the first time we have shot a full campaign in studio," Rag & Bone designer Marcus Wainwright said. "The concept revolved around bringing the city into studio, so we wanted to capture some of that intense New York energy where anything can happen."
The Glen Luchford-directed clip features model and Endless Love star Gabriella Wilde wearing pieces from the collection, including a gorgeous black trench and killer combat boots, and starts off with hypnotic black smoke and flames coming out of a manhole (how did they do that in a studio, by the way?). The 1979 Porsche 911 appears about 20 seconds in and proceeds to get demolished in half by a cement block that's dropped from the ceiling. Wilde walks away unharmed from the scene of the auto crime. Watch the full Rag & Bone's F/W 2015 ad below:
Rag & Bone reportedly used a Porsche shell that they found in a scrapyard, but for car lovers the visuals were still way harsh.
Images: YouTube; rag_bone/Instagram