11 Women In Nonfiction Who Are Totally Killing It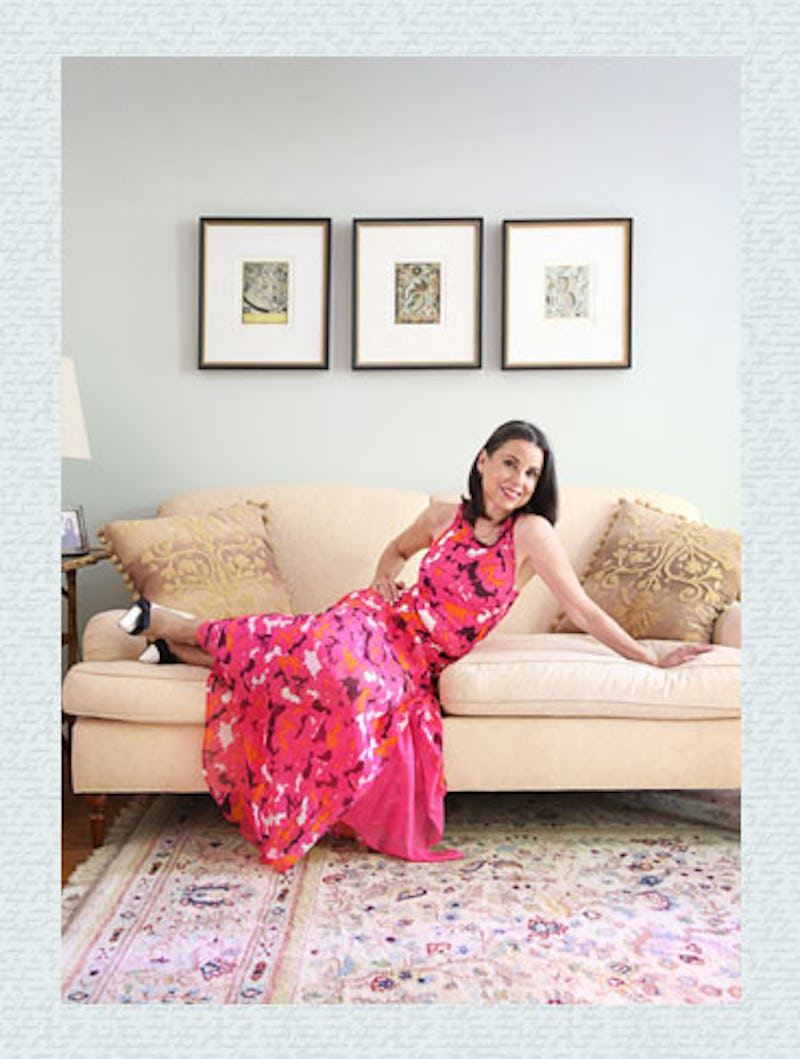 I credit my love of writing to the women who came before me. They are women nonfiction writers immeasurably more talented than I, but who, nonetheless, forged the path for aspiring young writers like myself to follow, and who offer me the daily inspiration I need to keep trying to put useful, interesting words out into the world. Basically, they're my heroes.
Being a writer, no matter who you are, is no simple endeavor — but as we know from the names that flood bestseller lists, and publications like the VIDA Count, women writers often have a greater uphill battle than our male counterparts; perhaps especially in nonfiction. Whether reporting from the bowels of a warzone, composing a memoir from a rooftop in India, or bearing witness to the environmental strains we've put upon this enduring world of ours, the women nonfiction writers on this list are not only telling important, essential truths — they are also making a difference in the way the world views women, and in the way women view ourselves.
These writers prove that a woman with a pen, and an eye for the truth, can change the world ... while somehow still having energy leftover for things like activism and philanthropy, teaching at universities, and recording podcasts for their readers who just can't get enough. You've got the check them out — all of them. Here are 11 women in nonfiction who are totally killing it right now.
Though journalist Lynsey Addario usually works in the photographic medium, earlier in 2015 her already-impressive resume (MacArthur "Genius" Grant, Pulitzer Prize) grew to include the memoir, It's What I Do: A Photographer's Life of Love and War . Addario's memoir chronicles her experiences in Afghanistan and Iraq, Darfur and the Congo, Libya and Somalia, and countless other spaces of unyielding violence. In her book, she tells the story of what it means to break ranks in a largely male-dominated profession in order to capture the photographs that take viewers inside the realities of warzones around the world. She's also a wife and mother. Just sayin'.
Rebecca Solnit is an award-winning writer, historian, environmental and human rights activist, and all-around badass, whose list of published works will keep you in reading material, well... let's just say for awhile. She's written about everything from North American countercultures and nuclear disarmament, to the Shoshone Indians and the history of walking. She has interviewed survivors of earthquakes and hurricanes and terrorist attacks. And yes, all her work is beautiful, fascinating, and important.
Her latest publications include an anthology of essays about place, The Encyclopedia of Trouble and Spaciousness, and an expanded version of her previously-published indie bestseller, Men Explain Things To Me . She also writes for TomDispatch, a site that has singlehandedly restored my faith in the ability of humans to meaningfully report the news.
In addition to being the most reliable (and wonderfully unfiltered) literary tweeter of tweets, Roxane Gay is a writer, editor, interviewer, blogger, book reviewer, professor, founder of a small press (Tiny Hardcore Press), and hero to bad feminists everywhere. Her essay collection, Bad Feminist, is brilliant and hilarious and thought-provoking, covering everything from competitive Scrabble and rap music to domestic violence and feminist shaming. It reads like the conversation you've always wanted to have with your best girlfriends, but have been too afraid to start. Oh, and she's also contributed essays to a seemingly never-ending list of anthologies, journals, and magazines, like Brevity and The Nation .
In addition to being the first Asian-American reporter to win a Pulitzer Prize (for her coverage of the 1989 Tiananmen Square protests) Sheryl WuDunn has also coauthored four nonfiction bestsellers with her husband, journalist Nicholas D. Kristof. Her best known work is the #1 New York Times bestseller, Half The Sky , a collection of reportage on female oppression and survival worldwide which later became a much-celebrated documentary and social movement. WuDunn's latest work, A Path Appears , showcases a myriad of both local and global initiatives that are making positive changes in the world.
Award-winning journalist Naomi Klein's The Shock Doctrine covered the exploitive practices of "disaster capitalism" in a this-is-required-reading (at least at my university) kind of way, in 2007. Covering everything from the Great Depression to the World Bank, The Shock Doctrine will make you think differently about how you and your country's leaders spend money — and what kinds of policies those funds are actually supporting. Klein's latest work, This Changes Everything , tackles "disaster capitalism" again, this time as it pertains to climate change.
Using an experimental blend of poetry and prose essays, Claudia Rankine's largely-nonfiction collection of meditations on what it means to be black in the United States will take you far beyond the ever-multiplying headlines about violence against communities of color. Citizen: An American Lyric looks unflinchingly at racism in America, with language that only a poet of Rankine's award-winning (The Academy of American Poets, The Academy of Arts and Letters, and more) caliber could use so poignantly. Citizen acts in conversation with Rankine's earlier work Don't Let Me Be Lonely, which fuses television images with essay to discuss modern violence, political unrest, and personal loneliness.
I think we're all familiar with the writer whose memoir had us all eating, praying, and loving a little more adventurously — and let's be honest, when Julia Roberts plays you in a film, you've pretty much reached household-name status. What you might not know about the utterly wonderful Elizabeth Gilbert, however, is that her newest book, Big Magic, is on its way to bookshelves near you (aka on September 22). Big Magic is a guide to fearless, creative living — and who among us couldn't do a little more of that, amirite? Can't wait until September 22? No worries: Gilbert's new podcast, Magic Lessons, has you covered. The writer is also on Facebook literally everyday, as she'll tell you herself.
Maggie Nelson
Part investigation into gender, marriage, and family, part memoir, Maggie Nelson's newly released work, The Argonauts , is both timely and necessary. It tells the story of Nelson's relationship with the fluidly-gendered artist Harry Dodge, and how the two negotiate romance, pregnancy, and child-raising. The Argonauts is just one of Nelson's five brave, thought-provoking, and well-researched works of nonfiction, which recently include The Art of Cruelty , an investigation into depictions of violence in art; and Women, the New York School, and Other True Abstractions , which looks into the history of women writers, from 1950s New York to today.
If you've ever wondered about the beyond-the-headlines lives of cultural icons like Diane von Furstenberg and Jane Addams, Gioia Diliberto is the writer for you. Diliberto is the author of four biographies about the lives of women — including Paris Without End, the only complete biography of Hadley Richardson, the much-mythologized first wife of author Ernest Hemingway. Her latest work Diane Von Furstenberg: A Life Unwrapped , was just published in July, and recounts the early life and career of the powerhouse designer behind everyone's favorite little wrap dress.
If you broke in some hiking boots this summer, you might have been motivated by the wilderness wanderings of Cheryl Strayed, author of the #1 New York Times bestselling memoir Wild . For anyone who hasn't read it (or seen the Academy Award-nominated film, starring Reese Witherspoon) Wild tells the story of Strayed's solo-hike up the Pacific Crest Trail in the wake of her mother's death. Strayed is also the author of the essay collection Tiny Beautiful Things , which is tiny, and beautiful, and filled with helpful suggestions on how to live well. In addition, she co-hosts Dear Sugar, an entirely addicting advice podcast. Love her.
Jenny Nordberg
Investigative journalist Jenny Nordberg first started writing about women in Afghanistan in 2010. Her story about the "bacha posh" practice of dressing girls as boys so they can travel through Afghanistan unaccompanied by a male family member, earn money for their families, or go to school, made the front page of the New York Times. Since then, she has published a book of reportage on the same story. The Underground Girls of Kabul is a terrifying and inspiring collection of stories told through the profiles of young girls who practice bacha posh, and women who have had to leave the bacha posh life behind.
Images: