Signs Your Need To Change Your Skincare Routine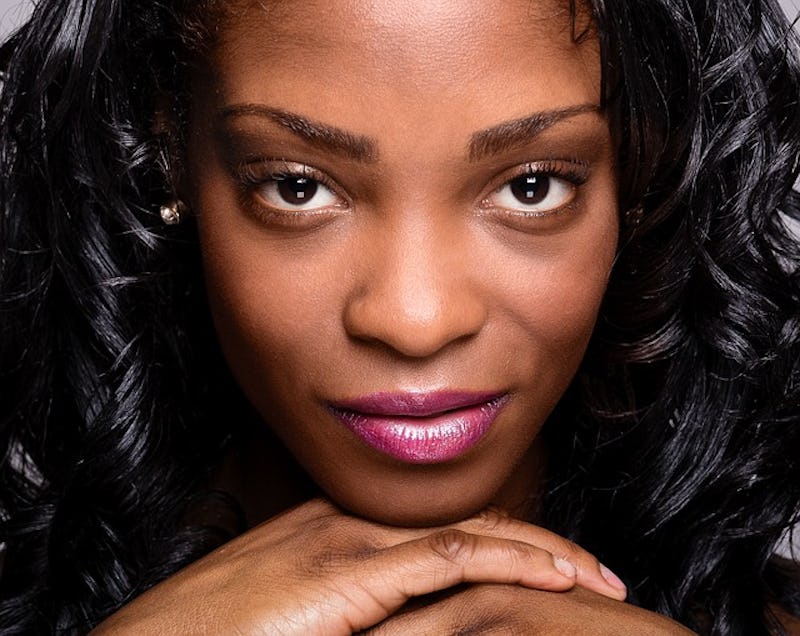 How do you know when you need to change your skincare routine? It seems like every single day a new skincare "miracle" product of some sort launches. Whether it be infused with snail mucus or applied with a silk glove, it all seems to be a little gimmicky — especially when they're asking you to dish out a hefty amount on top of your uncertainty. Once you've got your tried-and-true favorites on hand, investing in something new might feel like a silly move. You have no idea what the outcome will be and you've already got your favorite face wash waiting at home. However, there are times when you really should re-evaluate your skincare routine.
Some products are hard to get wrong: cleansers, toners, exfoliants, face masks, and moisturizers, for example. Those are your beauty basics and at the core of your skin health. How you use them and what specific types you buy are what really matters when it comes to changing up your routine. Sure, it might be tempting to add flashy treatments to your regime that take an instruction manual to understand, but they are often completely unnecessary. All you really need to know is which variation of those key products is right for you and how much you should use.
Here are 4 of the most common signs that you are in need of a skincare upgrade.
1. You Use The Exact Same Products Daily
"With your hair, you might use a volumizing shampoo one day and a moisturizing shampoo the next, depending on how dry your hair feels and how it's behaving," explained dermatologist Dr. Jeanine Downie to Refinery 29. "It's the same thing with your skin — the amount of moisture or exfoliation that you need may vary daily due to a number of factors."
So, listen to what your body tells you and act on it. Don't just limit yourself to thinking you have an exclusively oily or dry complexion — that can change day to day. Add a bit of face oil when you're feeling extra dry, use eye cream when you're feeling puffy. The only thing you can't skimp on, according to Dr. Downie? "Rain or shine, January through December — everyone needs at least an SPF 30, every single day."
Try:
Perricone MD Photo Plasma, $75, Sephora
2. You Have No Idea When Your Products Expire
If you've been using the same bottle of toner for years now, it's time to toss it. There is no sign that it's time to update your skincare routine quite like a cabinet full of expired goods. Of course if you like the quality of the products, feel free to invest in them again. Otherwise, take this as an opportunity to try out something new. When should you get rid of your skincare items? According to Allure, acne products should be tossed after 4-6 months, exfoliators are good for about 2 years, masks and peels for 3 months, and moisturizers 1 year.
Try:
Adhesive Storage Expiration Labels, $5, Amazon
3. Your Pores Are Visibly Clogged
If your routine is leaving you unsatisfied, it's time for a change. If you still have noticeably large pores, blackheads, or frequent acne, you should check your current products. If your moisturizer is too rich, switch to a lighter one. Swap your cleanser for one with salicylic acid for some deep-cleaning action. If that still isn't enough, a dermatologist will be sure to prescribe you something that works.
Try:
Kate Somerville Detox Daily Cleanser, $36, Nordstrom
4. You've Moved To A New Place
There are so many factors that can make moving across the country wreak havoc on your skin. Celebrity esthetician Renee Rousseau told Refinery 29 that a change in climate can mean humidity levels and harsher conditions than your complexion is familiar with. The water you use to shower might be harder or softer than you're used to. Even the overall stress of moving can come into play and cause unexpected flair-ups.
Two very important aspects of your skincare need to be considered when moving somewhere new: moisturizer and toner. If you feel dried out, opt for a heavier formula. If the air is much wetter than in your last city, you might want to replace lotion with a gel moisturizer. As for toner, it is important to use it religiously as it is the best way to remove pollutants like chemicals and salt, found both in the water and in the air. Alcohol-free is best, to maintain some moisture.
Try:
Estee Lauder Clear Difference Oil Control/Mattifying Hydrating Gel, $50, Sephora
Use these simple tips to whip your skincare routine into shape in no time flat.
Images: luxstorm/Pixabay, Giphy (4), Courtesy Brands