7 Things 'The Bachelor' Needs Next Season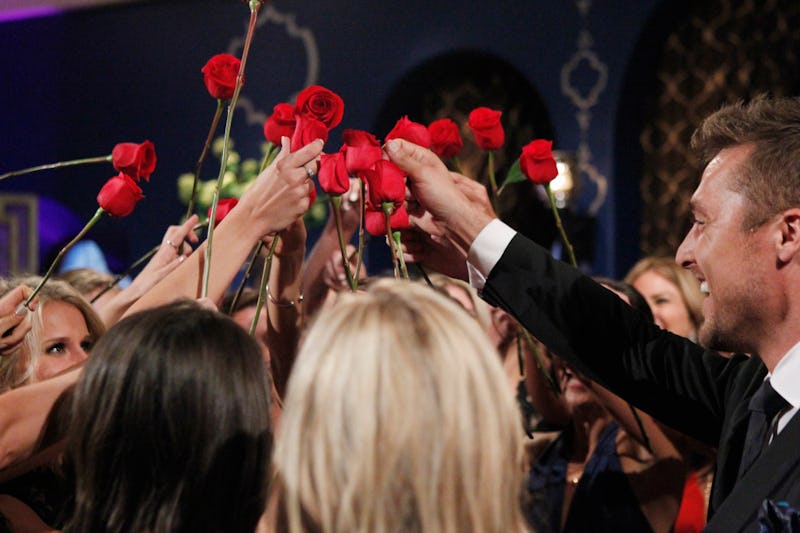 We have five months before the premiere of The Bachelor season 20, but I want to start talking about it now. For example, fans have some things we want to see on the next Bachelor season to make it even better. Last season of The Bachelorette was kind of weird. Kaitlyn's season took place in only a few locations, there were two Bachelorettes competing, and I had no reference or time frame for any episode because the rose ceremonies were so spontaneous. I applaud the effort of trying to shake things up on the show, but it was unnecessary. So, while we wait for the next Bachelor to be announced, I can talk about things we hope to see in the upcoming season.
First let's recap: Our last Bachelor, Chris Soules was nice and charming, but a bit unrealistic in terms of the women he had to choose from and their inevitable fate of having to move to a secluded farm in Iowa, since he couldn't move away from his majorly successful farm. I guess I was never really convinced that any of the women competing really wanted to start their lives in such a small town. Hopefully this time we get Ben H, who lives in Denver or Ben Z, who lives in San Jose. At least these are easily accessible and a girl is able to maintain a relationship in these two places or you know, the guy could move for the girl? Besides the Bachelor's location, here are seven things that I am hoping to see in 2016.
1. A Rose Ceremony Every Episode
The Bachelorette format this season was already pretty weird but it was missing its dramatic rose ceremony at the end of every episode. Personally I think they need to bring back the regular format. Why fix what isn't broken?
2. More Exciting Locations
Don't get me wrong, I love Ireland, but they pretty much spent the whole season in one spot and had the final rose ceremony at the mansion. I'd love to see the next Bachelor on dates all over the globe.
3. Tenley Molzahn
My fingers are still crossed that Ben H. is going to be The Bachelor next season, and if E! News' report that Tenley and Ben are hanging out, maybe they are just friends and Tenley can pull a Nick Viall. I don't think anyone would be upset if Tenley popped up on the new season.
4. More Drunk People!
Sorry, but everyone loves when contestants get drunk on the show. What's the point of an open bar of you aren't taking advantage of the free booze? Remember Jordan and Tara from Chris' season? I miss them.
5. More Amy Schumer
Amy Schumer crashing Kaitlyn's comedy date was possibly the best part of the season, so I am hoping they bring her back next season for another group date.
6. One Bachelor
None of this two Bachelor nonsense. It ruins the entire ambiance of the season.
7. An Amusement Park Date
You can tell a lot about a person by the type of rides they like to go on from an amusement park. Plus, ABC is owned by Disney, so it's basically a giant plug for Disneyland. You're welcome, ABC.
Images: ABC/Rick Rowell (8); ABC/Matt Petit