How To Adjust Your Skincare Routine For Fall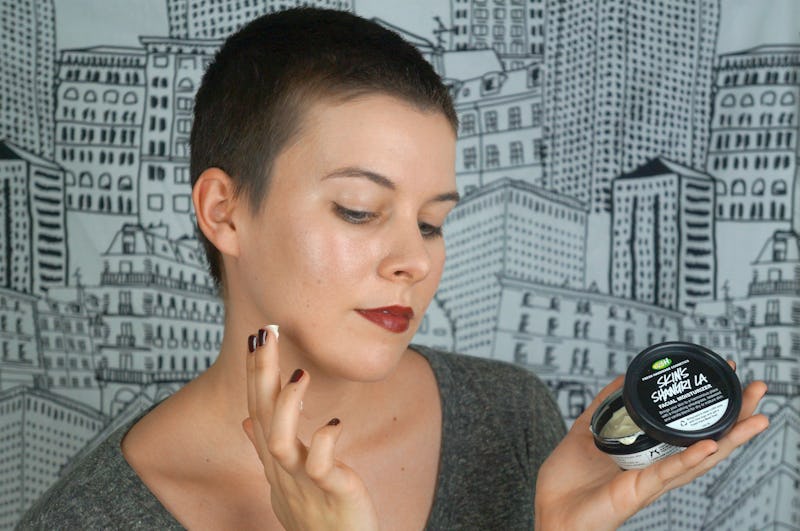 In between squeezing in last minute trips to the beach and putting together a wish list of all the cute boots and leather jackets you want to add to your wardrobe, you may have forgotten all about updating your skin care routine for fall. However, if I'm being totally honest, it's probably the most important part of prepping for the season. This is especially important for those with dry, easily irritated skin that suffers from winter weather, but it applies to everyone else as well.
Your winter skin care regimen should differ greatly from your summer routine, especially if you live in a colder climate. In the summer, most of us are preoccupied with avoiding sun damage, finding the perfect self-tanner, and dealing with sweaty, oily faces. Once fall comes, however, you need to adjust certain parts of your routine and swap out other elements for something else entirely. Then, once you have your fall/winter skin care regimen down pat, you can move on to picking out the perfect cranberry lipstick and matching nail polish (in the picture above, I'm wearing Colour Prevails Classic Lip Duo in Vamp and Essie Shearling Darling if you're wondering).
Essie Shearling Darling, $9, Ulta
For those of you who aren't totally sure how to adjust their skin care routine for fall, I put together this comprehensive guide. In it, I'll answer common questions such as: Do I still have to wear sunscreen in the fall and winter? Do I need a night moisturizer and a day moisturizer? How do I prevent and treat dry skin?
Read on for the seven steps you can take now to update your skin care routine so that you're prepared when chilly fall weather starts to wreak havoc on your skin.
1. Invest In A Rich Night Cream
Lush Skin's Shangri La, $50, Lush Cosmetics
Investing in a good night cream is one of the most important things you can do for your skin in the colder months. It's important to keep your skin hydrated to avoid dryness, redness, and flakiness, but not everyone wants to put on a heavy cream during the day. Apply it at night after cleansing and before bed to wake up with soft, hydrated skin. Now is the best time to find a night cream that works for you, since you'll have time to test it and make sure it doesn't irritate your skin or cause breakouts. Then, you'll have it on hand for the moment you notice your skin getting dry.
My favorite fall/winter moisturizer by far is Lush Skin's Shangri La. It's a little on the pricey side, but a tiny dab will do (especially if you're using it in the morning instead of at night) so it lasts for ages. It's made with quality, natural ingredients such as jojoba oil and wheatgrass for hydration, aloe vera for soothing irritation, and Queen of Hungary water for firming skin. Yes, this moisturizer is marketed for mature skin but I'm in my 20s and love it: It makes my skin glow and reduces dryness and most of my redness.
2. Switch To A Heavier Daily Moisturizer (With SPF!)
Cosmedix Peptide-Rich Defense Moisturizer with SPF 50, $58, Dermstore
If you've already been using a daily moisturizer with at least SPF 30, then stick with it. I personally like to switch to a slightly heavier moisturizer for day once fall arrives; my night cream is too rich for day but my summer moisturizer is too light. Having a good daily moisturizer is necessary to ensure that your makeup glides on smoothly without any dry, flaky skin getting in the way.
I like this Peptide-Rich Defense Moisturizer from Cosmedix. It has SPF 50 but doesn't feel like you're wearing sunscreen. It has a very emollient consistency, so you don't need to use a lot to get major hydration, and it absorbs quickly. I also appreciate the handy pump dispenser.
3. Stock Up On Body Lotion And Lip Balm
From left: (MALIN+GOETZ) Mojito Lip Balm, $15, Amazon and Soap & Glory The Righteous Butter, $11, Target
You may have lapsed on body lotions and lip balm during the summer, but it's time to stock up again. I try to apply body lotion right after every shower to keep my skin hydrated, and I keep a constant rotation of lip balms at my desk, bedside table, and in my purse.
My favorite body lotion of all time is Soap & Glory The Righteous Butter, which comes in a large 10 oz tub for $15 and a small travel size version for $4. The addictive scent is definitely on the summery side but I use this body butter year-round thanks to its intense (but never greasy) hydrating properties. I also really love my Mojito Lip Balm, so if you're looking for products to extend the scents of summer into fall you can't go wrong with these two.
4. Switch To Hydrating Cleansers And Masks
From left: Vichy Purete Thermal Beautifying Cleansing Micellar Oil, $18, Amazon and First Aid Beauty Ultra Repair Instant Oatmeal Mask, $24, Sephora
Summer is a great time to break out the powerful clay masks, cleansers, and toners, but they can be way too drying and irritating in the winter. Once fall is here, your skin will want to switch to gentle products that hydrate while they cleanse.
For a gentle cleanser, I recommend this Vichy Cleansing Micellar Oil which combines the purifying abilities of micellar water with the hydration of an oil cleanser. It takes off all of my makeup without leaving my skin dry or irritated. I also love this First Aid Beauty Oatmeal Mask, which is basically the only mask that my sensitive skin can tolerate.
5. Buy A Silk Pillowcase
Spasilk 100% Pure Silk Pillowcase, $19, Amazon
A silk pillowcase sounds like an indulgence but it really will change your life. Not only is it lovely to sleep on, but it's also so much gentler on your skin and hair. Baby your skin this winter with a silk pillowcase and it will thank you with less redness, dryness, and breaking out. Make sure to gently wash it regularly as well to help with the latter issue.
6. Try A Makeup/Skin Care Hybrid
bareMinerals Complexion Rescue Tinted Hydrating Gel Cream, $30, Sephora
I know, this is an article about skin care, not makeup. That's the genius of this product though: it's both. I love to use this Tinted Hydrating Gel Cream from bareMinerals because it evens out my complexion and gives me a radiant glow while also moisturizing my face. It's a godsend when my skin gets dry in the fall. So consider switching out the matte-finish foundation you've been wearing all summer for a hydrating BB cream like this one.
7. Don't Neglect Your Hands And Nails
From left: Avocado oil; Soap & Glory Hand Food, $6, Target; Tony Moly Peach Hand Cream, $12, Ulta
In the summer I usually slap some sunscreen on my hands and that's it, but once fall comes I like to treat them a little nicer. Hand Food is my favorite hand cream because it smells amazing and absorbs quickly for a non-greasy feel. I also love the peach scent and cute packaging of my Tony Moly Peach Hand cream (I mean, how could you not?).
I usually just rub some of my hand cream onto my nails and cuticles as well, but if your cuticles need more help you should find a good cuticle oil before it gets cold. I personally like to keep things simple and use pure organic oils like avocado oil (also great for hair and skin in the winter) on my cuticles. Look online, at health food stores, and even at T.J. Maxx for affordable organic oils: jojoba, rosehip, and argan oil are all great choices as well.
If all this seems overwhelming, don't worry. You still have plenty of time to ready your skin care routine for fall if you start now. If you space it out you don't have to worry about blowing an entire paycheck one day in October. Pick up some hand cream one week, a night cream the next week, and so on. Before you know it, cooler weather will be here and you'll be able to focus on enjoying fall instead of fretting about your dry skin.
Images: Kelly Dougher