Bucardo Is Changing How You Wear Your Apple Watch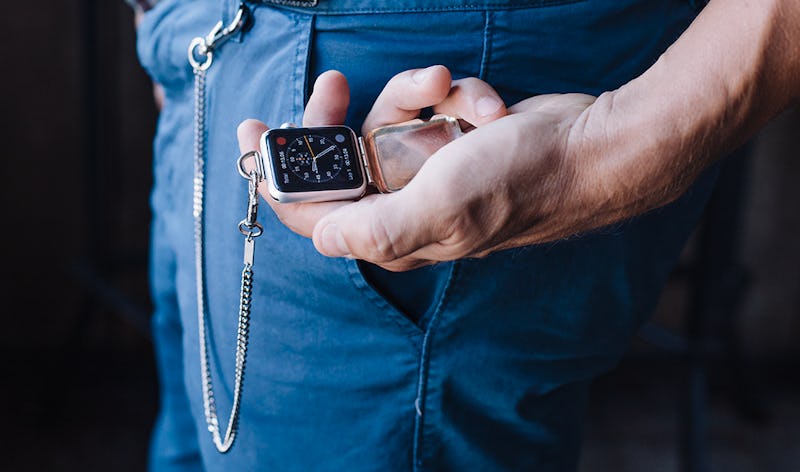 Ever since Tom Ford put his signature stylish, gentlemanly spin on his new Apple Watch by letting it dangle off of an old-timey pocket watch chain, I've been absolutely obsessed with this idea. Thankfully, Bucardo has created chains for the Apple Watch that'll turn your device into a classy pocket watch or fancy necklace. This is the stuff steampunk dreams are made of.
While it's still only in the Kickstarter phase at the moment, it's easy to see how crazy popular these chains could become. Bucardo's "Pendulum Collection" gives you a whole new, wrist-free way to rock your Apple Watch. The line consists of two pocket watch styles, both available in silver and gold, and two pendant styles with two detachable charms so you can switch up your look depending on your mood. All of the pieces are plated in 18K gold or sterling silver, with some of the embellished pieces featuring Swarovski crystals. Besides looking great, these chains are also super easy to add onto your Apple Watch. Just remove the straps and the Bucardo covers and charms easily slide into their place. They even come with a cute little metal cover to keep your Apple Watch safe from whatever may come your way. The company is asking for $25,000 to fully fund this project, and has only received $7,885 so far. But with 22 days left to go, you can still secure yourself a spot at the front of the line to get your hands on one of these bad boys.
Images: Courtesy of Bucardo (3)