What's Dina Manzo's Daughter Lexi Up To Now?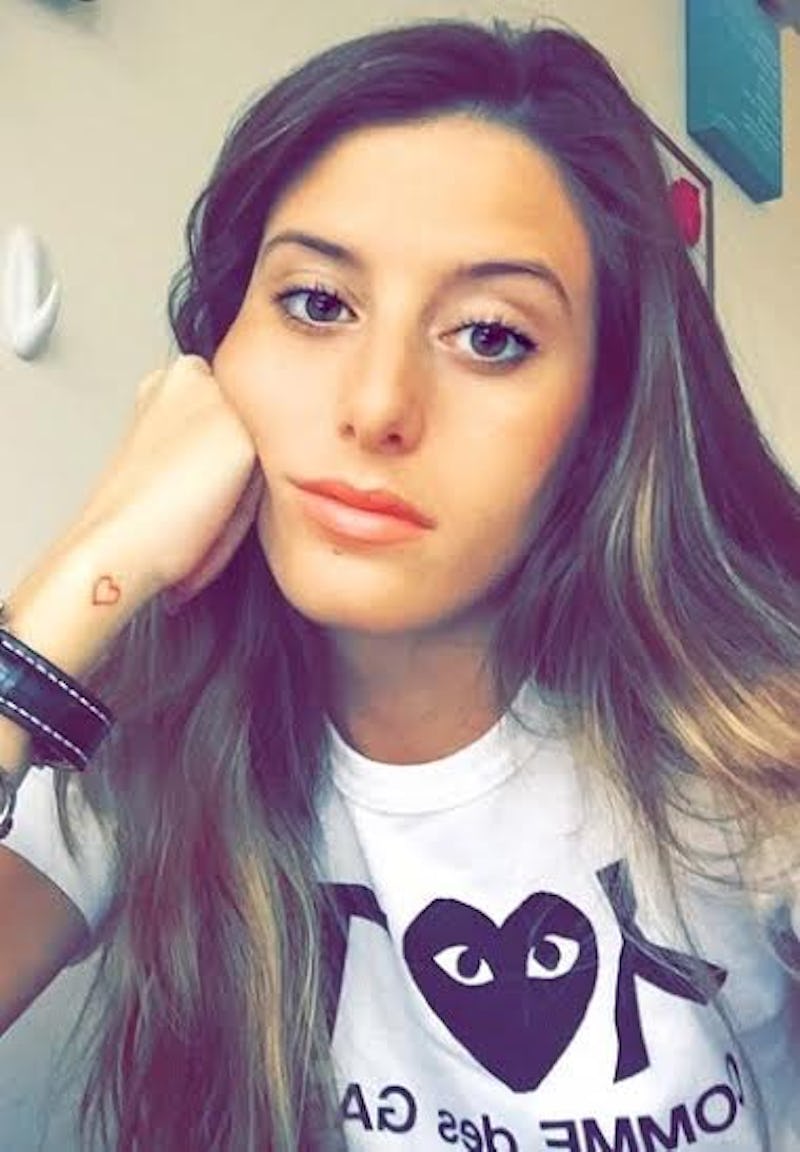 When fans watched the very first season of Real Housewives of New Jersey, we saw a lot of cute moments with Dina Manzo and her adorable daughter Lexi Ioannou (or, as she explains in her Instagram profile, "sometimes Manzo"). They had a loving dynamic that was entertaining, humorous, and realistic. The relationship with her daughter was such a big part of Dina's storyline during Season 1 and was major part of how us viewers "got to know her," so it was a real shock when we didn't get to see Lexi in Season 2. Soon after, Dina left the show as a full-time cast member, so we stopped hearing about Dina's daughter all together.
Lexi was a great Real Kid to watch because she had a lot of sass, but wasn't a bad girl. She didn't talk back all the time or cause trouble. She just had spunk and great observational comments.
This past season (Season 6) Dina was back as a main Housewife, but was pretty focused on helping her girl Teresa Giudice through her legal troubles and toying around with the idea of dating. With that taking the lead there really wasn't enough Lexi chatter for my liking, so I decided to go out on my own and find out what she has been up to these days.
She's An Entrepreneur
Lexi knows that she has a great style and she wants to share that with others. You can even shop from her closet!
She's Close With Dina
I'm glad this hasn't changed. Lexi and Dina still seem to be BFFs and they are adorable. They have the mother/daughter relationship that many of us aspire to achieve.
She's A College Student
She is a student at Fordham University in New York City and is going into her sophomore year.
She Loves To Volunteer
Just because she is lucky to be a Manzo, that doesn't mean she takes it for granted. Lexi is active with her mother's Project Ladybug Foundation and also volunteers for other causes on her own.
She Has Her Own Website
Lexi is far from your average 19-year-old girl. She has her own website called BohoChicken where she blogs about fashion, philanthropy, and books. She even gives out advice in the Dear Lex section of the site.
She Attended Her Cousin's Wedding
Even with the long standing (seemingly resolved?) drama between her mom and her aunt Caroline, Lexi was still present at her cousin Lauren's wedding and that was a pretty major deal considering all of the controversy over the years. It's nice to see that no matter what the kids still get along and come through for each others' milestone occasions.
She Has A Boyfriend
If you follow Lexi on Instagram, it's pretty clear that she is very happy in her relationship with boyfriend Mark Sisco.
She Loves Shoes
She showed off her espadrille collection on Instagram. If that's just the espadrilles, I can't imagine how many other cute shoes she has.
She Has Some Tattoos
Lexi has a few subtle tattoos. It's so crazy to think of her as an adult who can get tattoos after seeing her as a young teen on RHONJ.
She Is A Proud Puppy Mommy
Lexi loves her dog G and enjoys including him in her life.
She's A Nail Polish Addict
She admits that she doesn't even paint her own nails, but she sure has quite the polish collection.
She's A Fashionista
Aside from sharing her opinions and fashion favorites online, Lexi likes to follow designers and attended New York Fashion Week.
She's Adventurous
She is a pretty active girl who loves to explore new things, like going zip lining in Puerto Rico.
She Quoted Danielle In Her High School Yearbook
Even though this happened a while ago, I will never get over it. Lexi has quite the hilarious sense of humor.
We may not get to see Lexi on RHONJ anymore, but she's busy enough without making cameo appearances on the show. She really is doing it all and enjoying herself in the process. Dina should be very proud!
Image: boho_chicken/Instagram