Johnny Mac's Facial Expressions Are The Best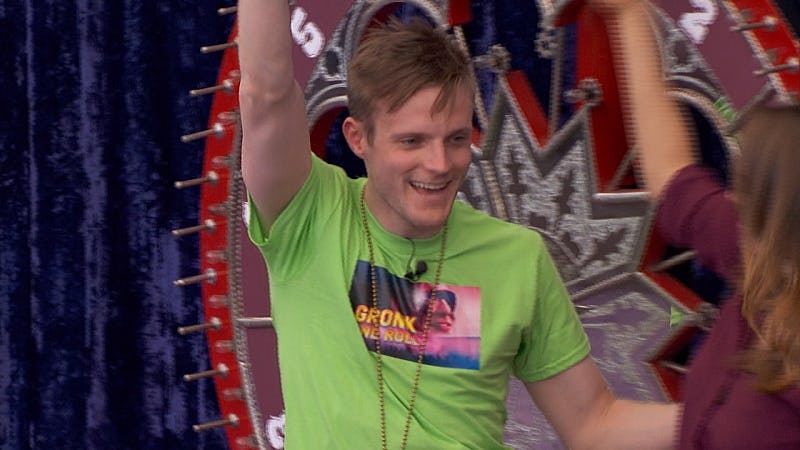 Any type of competition can make a person feel all kinds of emotions and the same goes for Big Brother 17. Can you imagine living inside a house isolated from the outside world (with zero access to technology) for almost 100 days? I don't know about you, but I think I might lose it if I ever joined the CBS reality show. I don't plan on trying out anytime soon and will continue to just live vicariously through the players I watch. Take Big Brother 17 player Johnny Mac. I probably wouldn't even be watching this season if it weren't for the Rockstar Dentist. I'm so thankful for John, his charm, his really loud voice, and his game play. He seriously is the best. Actually, one of the things I adore most about him is Johnny Mac's facial expressions.
Have you ever noticed he makes the most hilarious faces? Whether he's having a serious conversation, is really irritated by someone, is having a grand old time, is prepping himself for a comp, or is praising himself for winning the Power of Veto, Johnny Mac has a facial expression for every occasion. And not only that, his faces are extremely meaningful and will make you love him even more. Check it out:
1. I'm So Much Better Than You
John knows he's a great player and doesn't care who knows it.
2. Don't I Look Hilarious?
Yes, Johnny Mac, you sure do.
3. I'm Thinking Really Hard
He's totally hoping he can survive another week inside the house.
4. This Is What Fun Looks Like
I need to hang out with Johnny Mac, stat.
5. Oh Crap, I'm In Major Trouble
Keep it together, John. You can do it.
6. Wondering If This Whole Jecky Thing Is For Real
Forget Liz and Austin and Clay and Shelli, a lot of fans are shipping John and Becky.
7. This Is So Weird!
Imagine him saying "This is so weird" in that adorably loud voice.
8. Ugh, I'm So Annoyed
I get annoyed with this show and the players too, Johnny Mac.
9. Whaaaaaaaaaat?!
This is exactly what I'm thinking every time something doesn't go my way on BB17.
10. I'm So Tired
There's no doubt this game makes the players extremely tired. I mean, it's not like they sleep all day or anything.
11. Yeah, I Know I'm Adorable
Yes. You. Are.
Just 11 more reasons to adore Johnny Mac and root for him to win Big Brother 17.
Images: CBS