6 Guys Share Their Best Bedroom Tips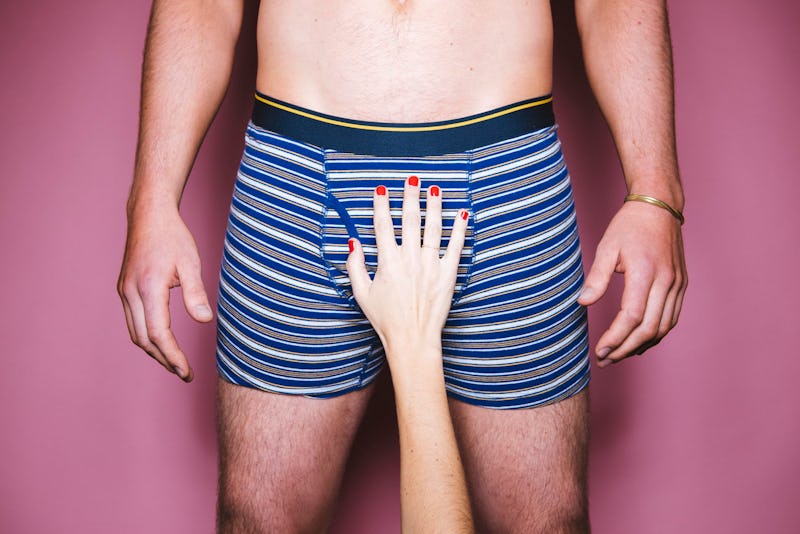 Sometimes, the best way to learn about a topic is to hear straight from the source — and sex is no exception. Over the years, the most useful, and honest sex advice I have amassed has come from friends and my partners. I have learned, from their perspective, what gets them off, what turns them off, and how to drive them crazy in bed.
Blow jobs are one sex act where speaking with a male friend comes particularly in handy. Beyond being physically stimulating, blow jobs have a psychological dimension. The men I have spoken to seem to get off on the visual aspects of receiving oral sex, as well as the power dynamics at play. The best blow job advice I've ever gotten has concerned my attitude. I've learned that men (save for a few exceptions) really don't find it sexy at all if I act like giving a blow job is a chore. They want someone who is positive, enthusiastic, and is enjoying what they're doing. Using this as my maxim, I have found blow jobs to be much more enjoyable for both me and my partner.
To get the best blow job advice, I wanted to get inside the male brain. I spoke with six men to get their insider tips on how to give a killer blow job.
1. *Ashton, 25:
"Do something with your hips. It always turned me on when one of my longtime girlfriends did that. It adds a nice visual element."
2. *Jeremy, 23:
"Play with the balls!"
3. *Niles, 22:
"Don't overdo it with the hands."
4. *Evan, 25:
"Jerk him off while blowing him.. cup your hands around the tip and push it into your mouth over and over."
5. *Chris, 20:
"Make it wet and sloppy."
6. *Josh, 28:
"Look up at me every once in a while. It makes it seem like you're super into giving me a blow job, even if you're not. And plus, it's a really sexy view."
Images: Andrew Zaeh for Bustle; Giphy