Are Carly & Kirk Still A Couple?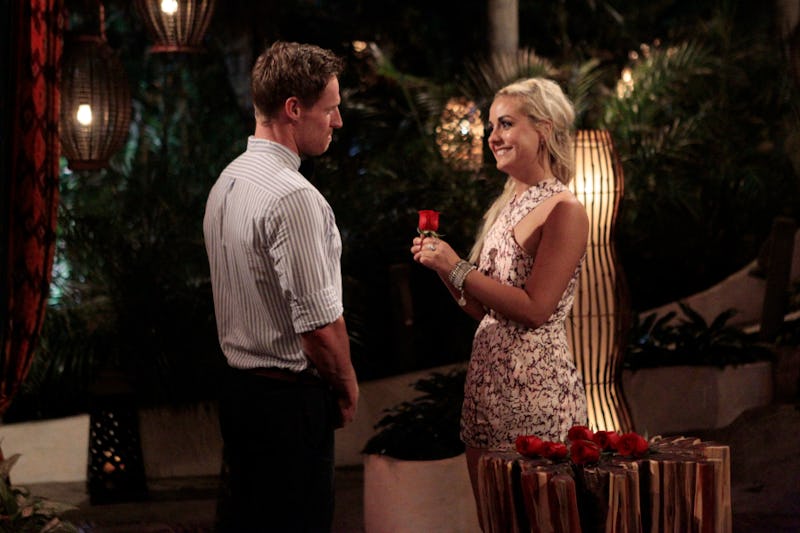 If you're been watching the show at all, you know that Bachelor in Paradise stars Carly Waddell and Kirk DeWindt are like, the cutest couple ever. In fact, I don't think I've never seen a couple get together so seamlessly on a show like this (besides Tanner and Jade, also on this season, but this piece is not about them). It was just like, "Hey, you're cute. Let's be together on this show, OK?" And that was that. Bachelor In Paradise was filmed in June, and since it is now August, and I'm not a fool, the question must be asked — are Carly and Kirk still together? [UPDATE: Carly and Kirk have since broken up.]
Though the magic of Paradise casts a spell on all Bachelor Nation contestants who enter, once everyone hits dry land that spell is easily broken. Basically everyone breaks up, whether it's during or immediately following the show. (Except Marcus and Lacy, of course.) Since the only person who can tell us anything about this show is Reality Steve and I don't want to be completely ruined by spoilers, I've done a deep dive into both Kirk and Carly's social media accounts to see if this dynamic duo could still possibly be together. Even though they can't technically reveal if they ended up together via Instagram, I think my sixth sense for Bachelor knowledge could turn something up.
Carly's Instagram
From the looks of her 'gram, Carly loves a good inspirational/funny quote. She also loves to post pics of her BFF and Bachelor In Paradise pal, Jade.
No real sign of Kirk here, like at all. No thinly veiled mentions of a love that she has and can't talk about, and not even a sign of a lingering heartbreak. Just fun Carly and Jade, hanging out in Nashville, having a good old time. Oh, and plenty of pictures of Carly with Dan Cox, who was also on Bachelor In Paradise, but he is friends with her brother and she insists that they are not a couple. So don't even think about it, guys. (They could be a couple.)
Kirk's Instagram
Kirk's IG handle mentions the fact that he is a personal trainer, so suffice it to say that his 'gram is all fitness, all the time. Videos of working out, photos of working out, and inspirational photos about working out. It's enough to make a girl want a doughnut or 12. Anyway, Kirk has posted two snaps of him and Carly during their time in paradise. One seems sort of romantic, as it has the caption, "The beauty that is Paradise." Is he talking about Carly or the beach?
The Verdict
Like I said, I know that the contestants on Bachelor In Paradise can't reveal their relationship statuses until the end of the season, but you can always tell when a couple is together, be it a vibe or a mistakenly sent SnapChat. In terms of Kirk and Carly, I'm going to say that they are sadly no longer a couple. It pains me! But, I think it's true. That being said, their breakup seems amicable, as they both (especially Kirk) have posted a #tbt pic or two of their time together in Paradise, so I guess that's as good a breakup as one could have.
Now that we sort of know that Carly and Kirk have consciously uncoupled, who is next? Tanner and Jade? Joshua and Tenley? We'll just have to tune into Bachelor In Paradise to find out.
Images: ABC/Rick Rowell