Kayla Kosmalski Walks in GapKids x ED Show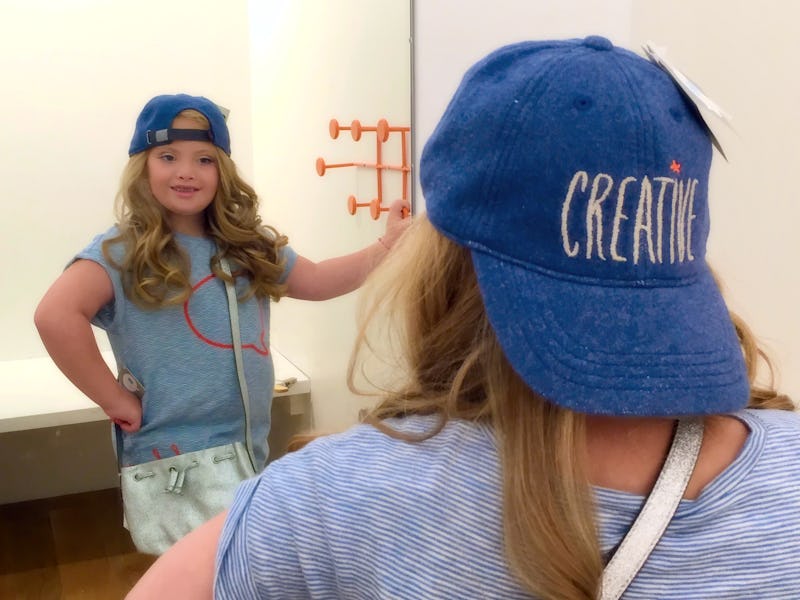 To debut one of this year's highly anticipated back-to-school collaborations, GapKids chose Kayla Kosmalski, a 9-year-old model with Down Syndrome to walk in the brand's runway show. Through their line, Ellen DeGeneres and GapKids strive to put an emphasis on self-acceptance and encouraging kids to pursue their dreams, despite any obstacles life throws their way. By having a diverse group showcase the collection, GapKids x ED has given girls like Kosmalski that opportunity.
The inspiring and oh-so-adorable event took place in Miami, Florida, and was organized by Changing The Face of Beauty, a non-profit organization fighting for better representation of the disabled across the media. Kosmalski was one among 13 models, four of whom were disabled. It's little girls like the beautiful Kosmalski who prove that their struggles do not define their limitations.
In a recent interview with TheMighty.com, the beauty-pageant-participant-turned-model's mother, Amy Kosmalski, stated that the GapKids x ED's campaign, "is just incredible. It's showing the world that our kids are more alike than different and they deserve the same opportunities as the other kids do. Yes, Kayla has Down Syndrome, but she's smart and funny and sassy like all other kids."
It's an exciting time in the fashion industry as they are becoming progressively more accepting of those with disabilities. In addition to Kosmalski, 18-year-old Madeline Stuart, who also has Down Syndrome will walk the New York Fashion Week runway this September. Fashion and personal style is each person's art form, and it is not only inspiring, but important, to have a sense of diversity in its realm.
Images: Courtesy Of Amy Kosmalski