The PSL Has An Official Release Date!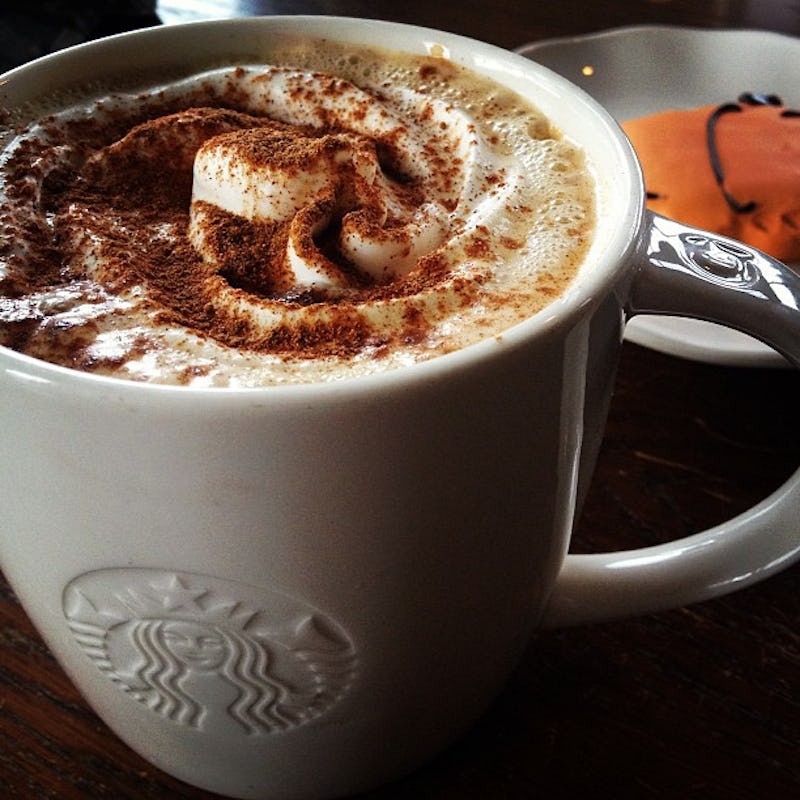 The coffee gods have spoken, and they have some incredibly good news. Starbucks' pumpkin spice latte's official release date is Sept. 8, and of course, that means one very important thing — fall is definitely on its way. I, for one, could not be more excited. I'd choose a PSL over another month of summer any day.
If you are anything like me, you've probably spent the whole month of August wondering when this beautiful beverage would make its triumphant return to stores, bringing warm, pumpkin spice joy to all, and hope to those who emotionally cannot deal with the thought of another sweltering hot 90-degree summer day. (Hi, that's me.) Starbucks says that the seasonal, limited-edition drink will in fact be back Sept. 8, one day after Labor Day. That means all those hours you spent scouring the pumpkin spice latte's official Twitter page looking for clues hinting at when it's coming back can now be spent mentally preparing yourself for your very first blissful sip of the beloved PSL — and trust me, it's gonna be good.
For the first time since the drink debuted in 2003, Starbucks is changing up the recipe. Peter Dukes, creator of the Starbucks seasonal classic, says the PSL 2.0 contains real pumpkin puree, and no artificial ingredients. "It tastes like the PSL you've come to love, only cleaner," Dukes tells Bustle.
Last year, the pumpkin spice latte made an early return, hitting some stores as soon as Aug. 21. Fans may have to wait an extra few weeks for the PSL to re-enter their lives this year, but if you ask me, the anticipation just makes that first sip even sweeter. After all, how does the saying go? Good things come to those who wait. At any rate, the later return date just gives you more time to pick out your best PSL Instagram filter ahead of time, which is great, because it's always good to be prepared for these kinds of things. Bring it, autumn.
Looking for more cool coffee ideas? Check out Bustle on YouTube!
Images: eddiecoyote/Flickr; Giphy