Kat Won't Be On 'Below Deck,' But Is Still On Deck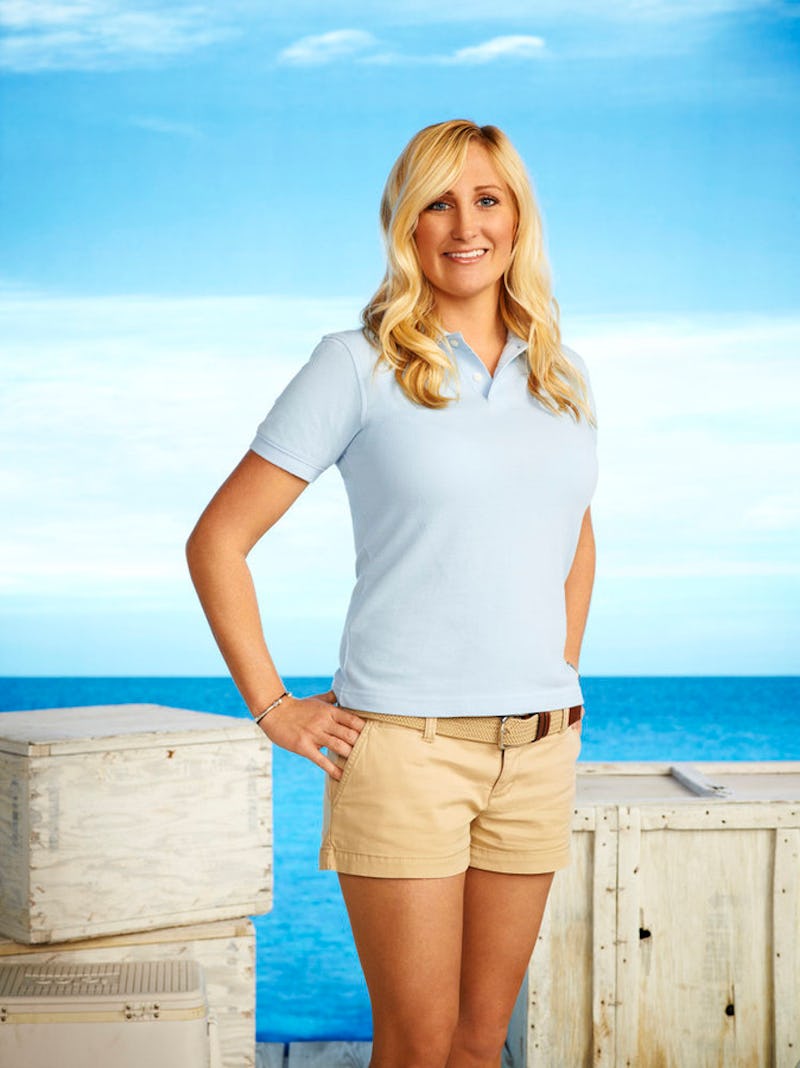 When Bravo revealed the cast for Below Deck Season 3 back in July, one of the most memorable cast members was conspicuously absent from the roster: Kat Held. Though Kat wasn't a full-time member of the crew, I still held out hope that she would make a cameo on the show this season, as Chef Ben Robinson will do and as former Chief Stew Adrienne Gang did before him. Alas, Kat announced on Twitter a couple of weeks ago that she will not be returning to the show, and all I can do now is put my head in my hands and wonder why Kat didn't return to Below Deck .
I thought Kat would for sure come back for another voyage on Below Deck when it returns to Bravo for Season 3 on Aug. 25 at 9 p.m. She seemed to be on good terms with most of her castmates at the end of the season, even Amy Johnson with whom she got off to a rocky start, so it seems unlikely that Amy and the other returning crew members would have dissuaded her from returning. Kat also always brought the drama and often exhibited unpredictable behavior, which should have made her a shoe-in to be cast once again on the show.
Unfortunately, that is not to be, and it's not exactly clear why Kat won't be returning to Below Deck next season since neither she nor Bravo have provided any reasoning behind the move. However confusing Kat's absence may be, she seems sad that she's not participating in the upcoming season of Below Deck and is still promoting the show on social media.
Even though Kat didn't hop aboard the Below Deck yacht one more time when filming of the show took place earlier this year, she has still been keeping busy on land and on sea. For one thing, Kat is still a yachtie working some long weeks and also sharing the love by frequently advertising jobs on her Facebook page, in case you're in the market for one. She even traveled to work in the Abacos in the Bahamas in January, which is the location I previously pinpointed for Season 3 of Below Deck. Yes, that does make me still hold out hope that we will see Kat back on Below Deck after all, even if I am being a tad naive.
Other than that, Kat has been living a fairly normal life since filming of Season 2 ended. She has hung out with fellow Season 1 cast member Aleks Taldykin on several occasions. Kat also has a new English bulldog and a BMW in tow, so it certainly looks like she's doing just fine.
It also looks like Kat is all about maintaining her health and wellness. These days, she is constantly hitting up the gym, always on the lookout for new motivation, and maintaining a new blog for some good-old-fashioned venting. She even gave up drinking alcohol for a time. Kat took her quest for self-improvement to a whole new level this summer when she went back to school in her home state of Rhode Island.
Kat changed so much from Season 1 to Season 2 of Below Deck, and now it looks like she's happier and healthier than she's been in years. I'm truly sad to not see Kat be a part of the upcoming season of the show, but knowing that things are going swimmingly in her life is the next best thing.
Image: Justin Stephens/Bravo