Juelia's Definitely The Star Of 'BiP' This Season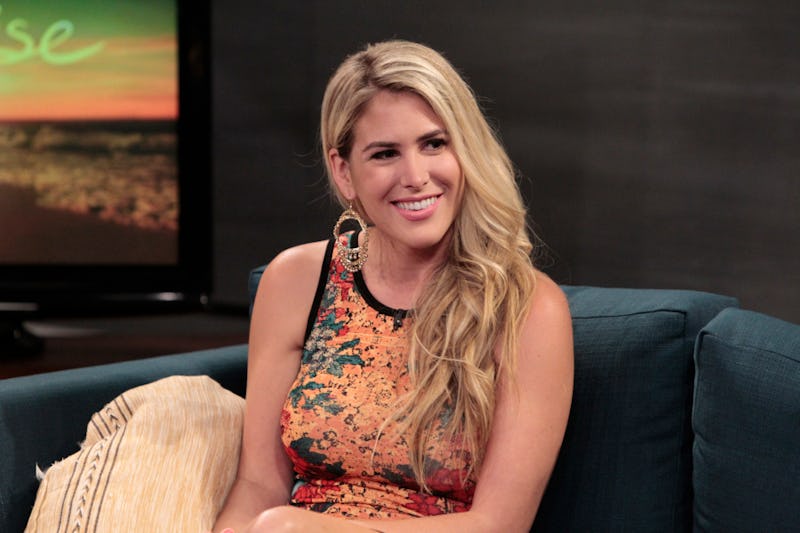 Even though she wasn't a major player on Chris Soules' season of The Bachelor, Juelia Kinney is clearly the star of in Bachelor in Paradise Season 2. And, I never saw it coming! With so many big personalities on the show this year (like Ashley Iaconetti, Clare Crawley, and obviously Joe Bailey) I didn't expect her to be the fan favorite, but she totally is — and for good reason. Despite what Joe and his ill-fated romantic scheming has put her through, Juelia has remained a sweet, genuine person who remains optimistic about her experience in Mexico even when the (date) cards are stacked against her. In fact, practically from day one, Juelia has been the standout lady of Bachelor in Paradise , and she's totally deserving of the attention.
If I was in Juelia's situation, I would not be smiling after what Joe did to me. I would have been asking Chris Harrison for a flight home as soon as Joe dipped out on me for my good friend Samantha, who just thought the whole thing was kind of funny. I would not have stuck around long enough to give Mikey a second chance, that's for sure. But, Juelia did, and that's why I love her.
Why is she so beloved this season? Well, for these reasons of course.
1. She's A Good Friend
Even though she'd just gotten her heart broken by Joe, when Ashley S. needed her when things went south with Dan, Juelia was there for her immediately with hugs and comfort. A good friend is someone who can momentarily put aside her own drama to help you with yours, and that's definitely Juelia.
2. She Never Gives Up On Love
Although Joe burned her good, Juelia was still ready for the next adventure. It's good to see she doesn't let a bad relationship make her jaded about future ones.
3. People Love To Root For The Underdog
After everything we saw her go through with Joe and Sam, as an audience, you just want to cheer her on, and that helps with making her so compelling to watch.
4. She Has An Interesting Backstory
And, by "interesting" I mean heartbreaking. Single mom, a widow, and here she is, putting herself out there on reality TV to find love? Seriously impressive.
5. We Didn't Get To Know Her Well On The Bachelor
Unlike contestants like Ashley I. and Tenley, who we know pretty well from their stints on other Bachelor Nation shows, Juelia came into this one basically a mystery... which is a good way to drum up interest.
6. She Deserves To Find Love
Someone so caring and giving definitely deserves to find a husband and father for her daughter, and I'll be damned if Chris Harrison doesn't find him for her. Chris, you know what to do.
Image: Rick Rowell/ABC