Poor Chris Christie. So far in the 2016 race, the outspoken New Jersey governor and presidential candidate has seen his campaign slogan of "telling it like it is" hijacked by front-runner Donald Trump, who actually has no qualms about telling it like it is, no matter how misguided his beliefs. Christie was once a voice in the Republican Party you couldn't ignore, but now he's barely a blip on voters' radars. He's pulling in a paltry 3 percent of GOP support, according to the latest CNN/ORC poll, which would keep him off the stage for the second Republican debate on Sept. 16. So, as part of a conscious effort to tell voters, "Hey guys, I'm still here!" Christie shared some new facts about himself while sitting down with Jimmy Fallon on The Tonight Show Monday.
Christie is no stranger to late-night TV and, more specifically, Fallon's penchant to poke fun of the governor. The Republican usually takes the humor in good fun, most of which targets his weight, and even shared a pint of Ben & Jerry's ice cream with the comedian in April. At the time, Christie was still teasing about a possible White House run, and the expectation was that he'd at least be a vocal adversary.
Well, he proved a lot of people wrong (including myself) by being a pretty mousey competitor thus far, but apparently he's had enough of being overshadowed by faux-politicians. The Tonight Show appearance was Christie's newest attempt to make Americans remember him. Turns out, we learned some new things about Christie. And yes, there was another ice cream story.
He, Marco Rubio, And Mitt Romney Have Sleepovers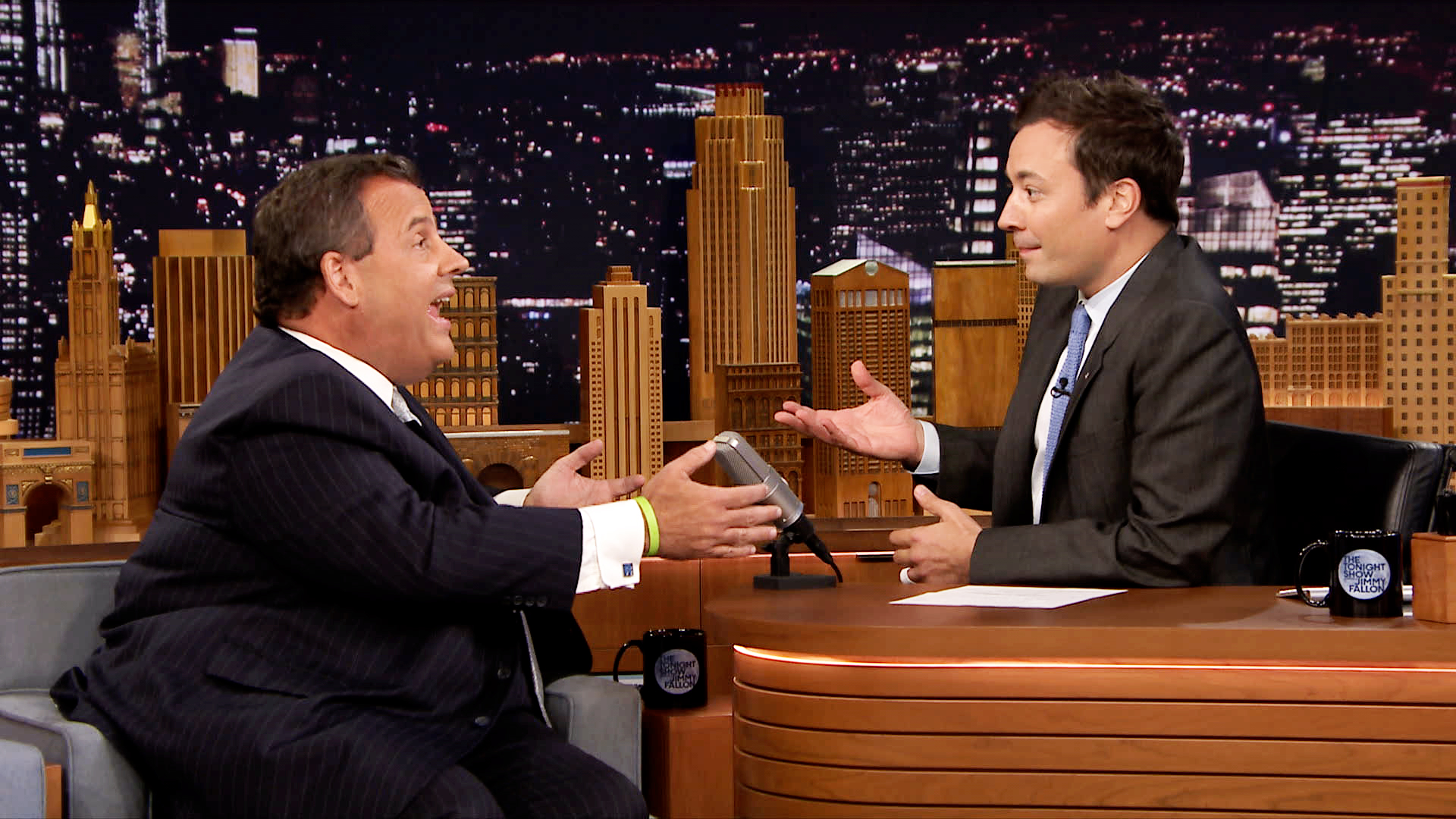 Romney, the 2012 GOP presidential nominee, invited Christie and Rubio to his house in Wolfeboro, New Hampshire, for the Fourth of July this year. The three Republicans went for ice cream with their families, only to realize Romney the multimillionaire was the sole person with cash — and it was just $20. That's when Ann Romney came to the rescue.
His Lip Sync Song Of Choice Is "Born In The U.S.A."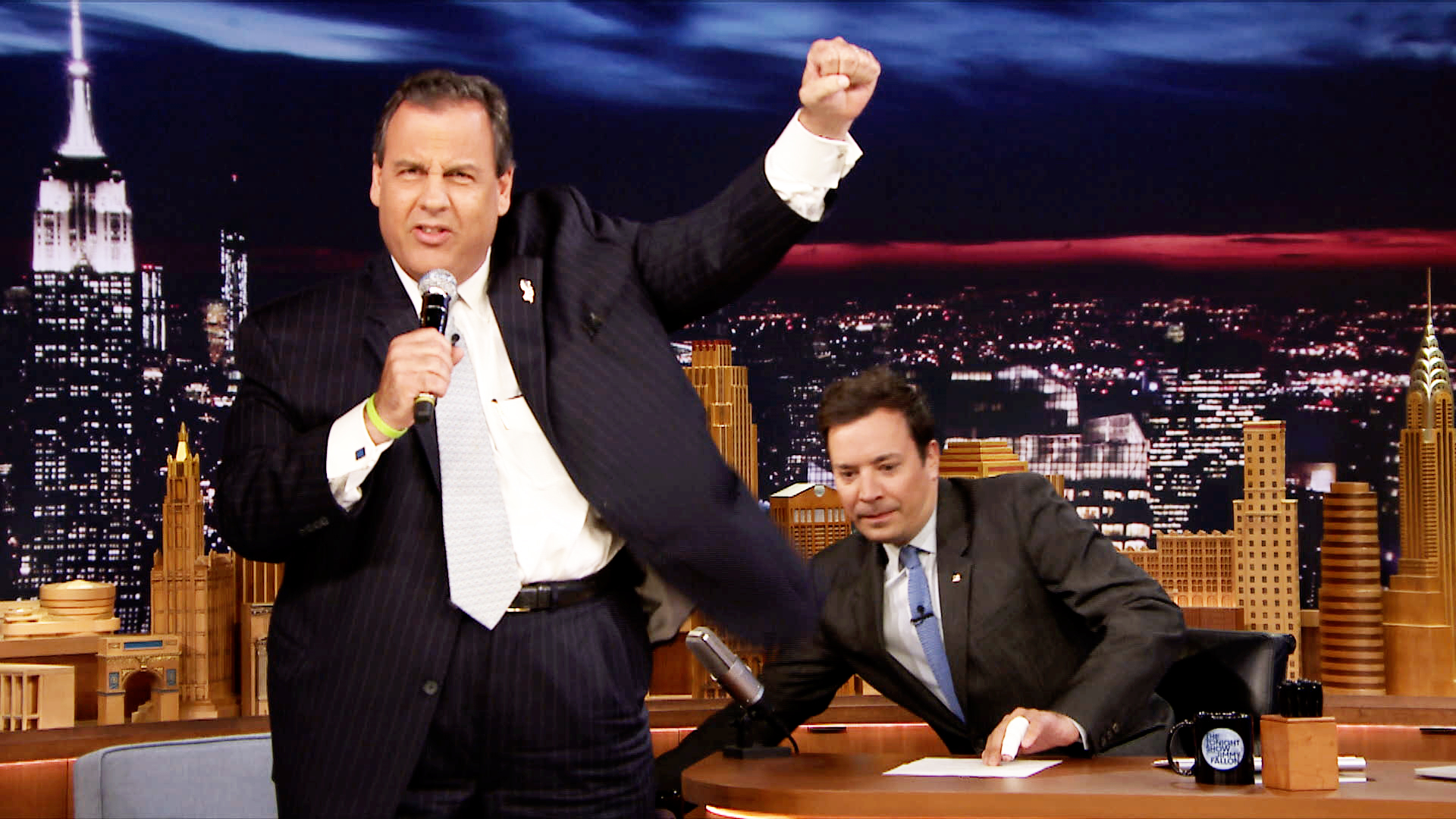 The Tonight Show has had some pretty epic lip sync battles — who could ever forget Emma Stone shutting it down? — but I don't think I've ever seen anyone beg Fallon to compete. Christie did and gave one line of Bruce Springsteen's "Born In The U.S.A." before Fallon squashed it by offering Christie a measly medal and declaring him the winner. (Also, when will these politicians realize the 1984 hit song is actually a critique of the American government? Stop. Using. It. In. Your. Campaigns.)
He Can "Go Nuclear"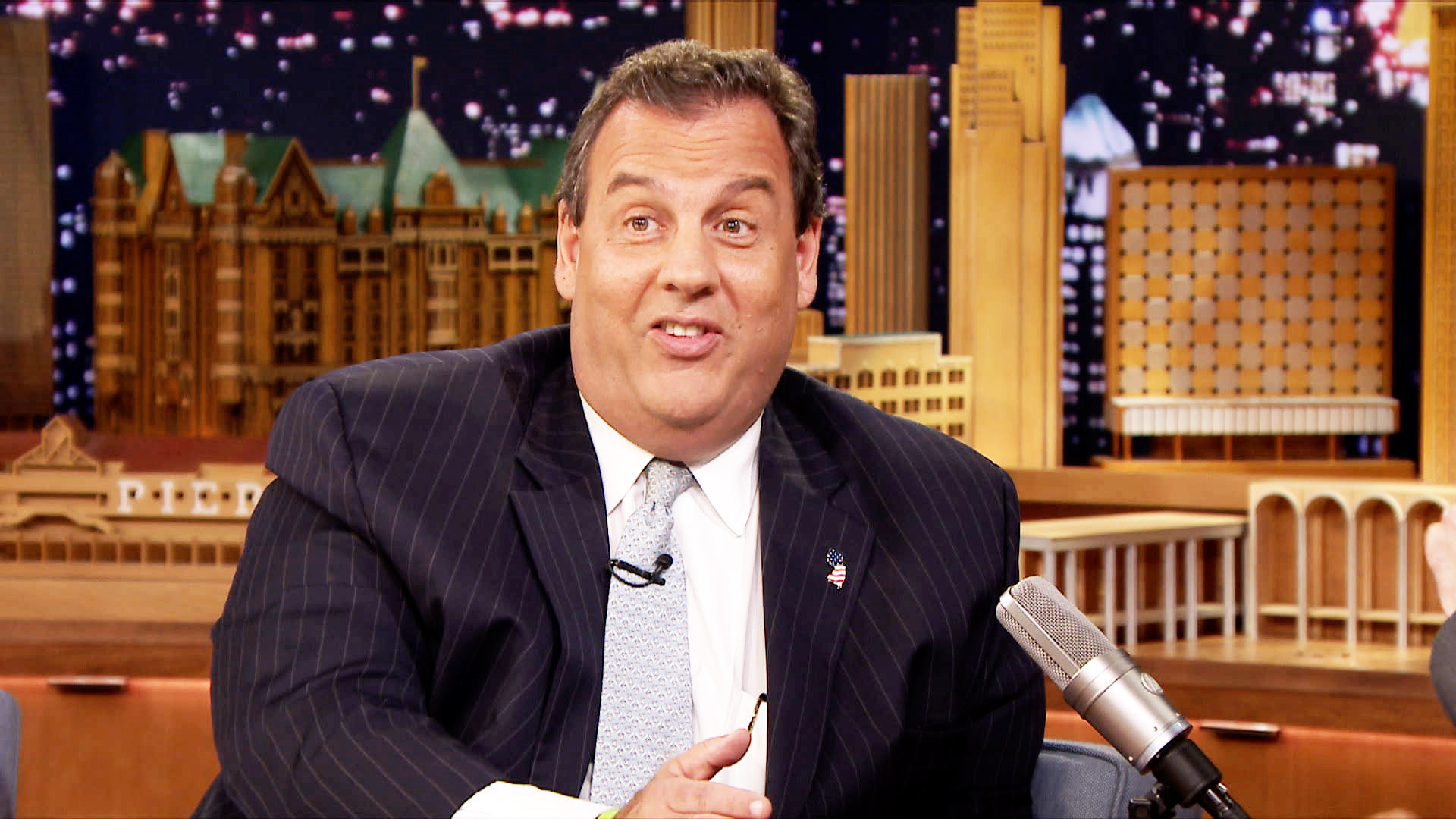 Christie told viewers to "stay tuned" for the next GOP debate, saying he would change tactics if he hasn't been allowed to speak after 15 questions. "If I get to 15 in a row, you're going to go, 'Uh oh, he's going to go nuclear now.'" Frankly, it's a pretty poorly worded declaration considering where he stands with President Obama's Iran Deal.
He's Not Worried About Trump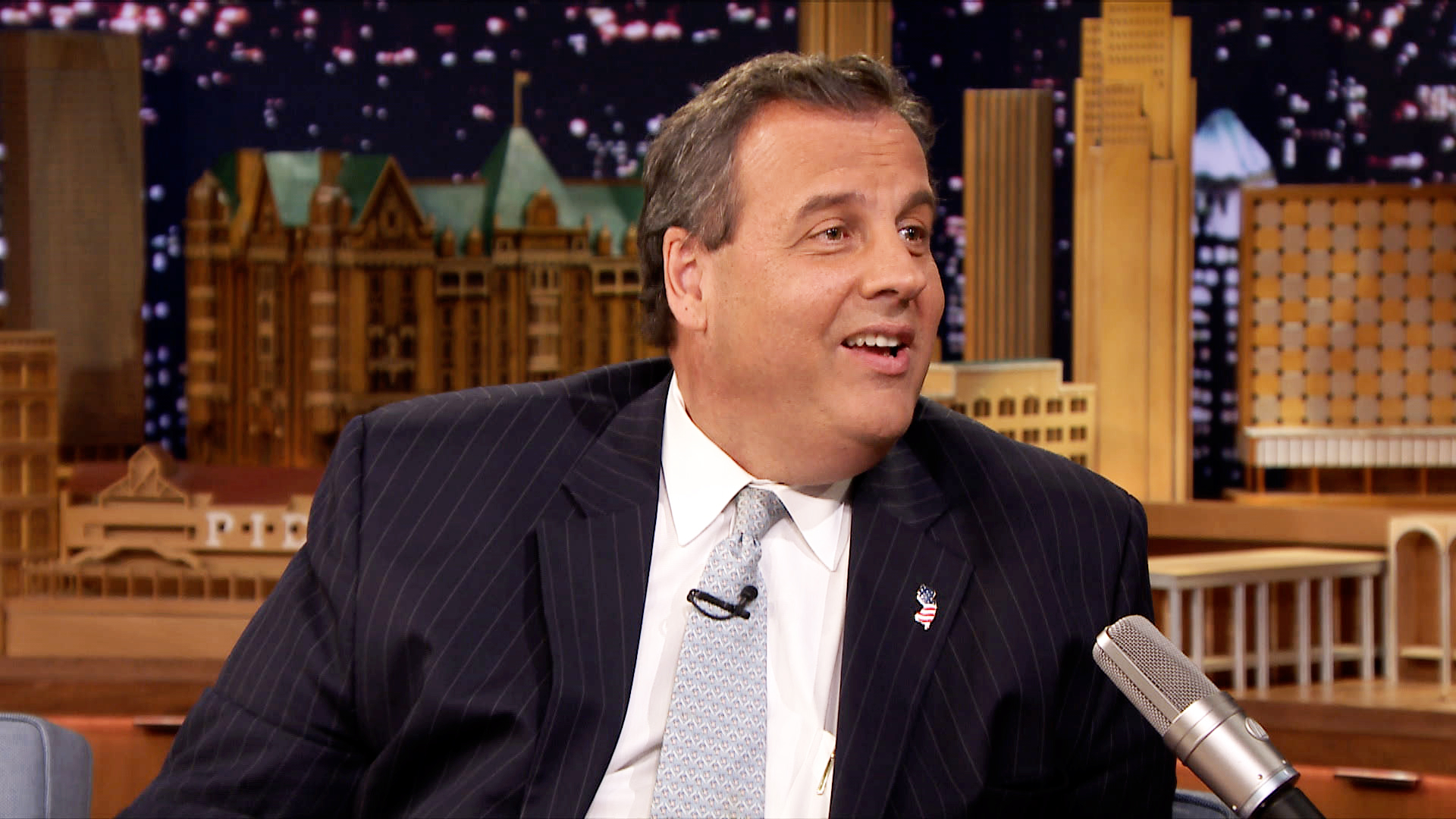 Trump has pretty much blown this Republican nomination race way off course for all of the candidates, but Christie reminded people that there are still five and a half months before the first ballot is cast. "Life is a strange, strange ride Jimmy, and we'll keep riding it," he said. "I'm not worried about Donald or anybody else. I gotta worry about me. I've gotta be myself, I gotta do what I do, and we'll see what happens."
Image: The Tonight Show Starring Jimmy Fallon/NBC