Cassandra May Have Found Love After 'BiP'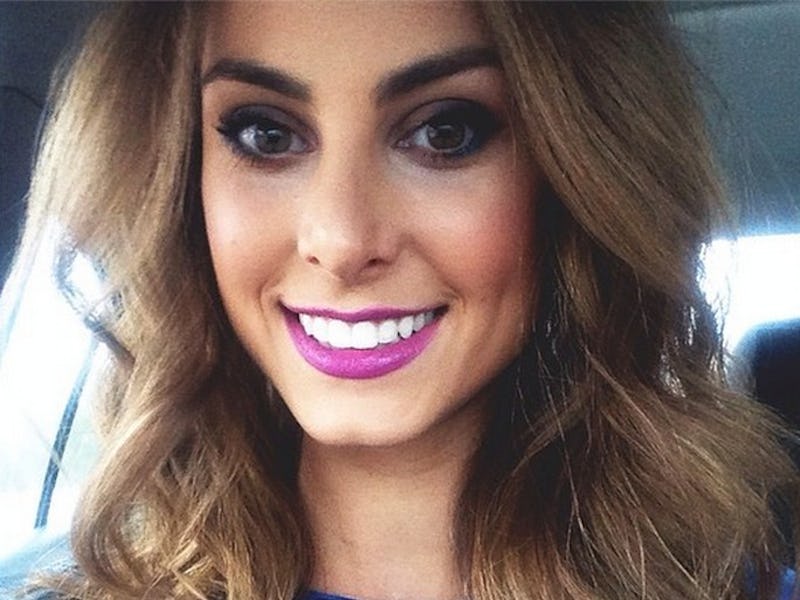 When we first met her on Juan Pablo's season of The Bachelor, Cassandra Ferguson was a former Detroit Pistons dancer with a heart of gold and an adorable son named Trey. She was on the young side, but Juan Pablo didn't seem to mind. When she didn't find love with JP (and, really, thank the lord for that, because I wouldn't wish Juan Pablo on my enemies), it seemed like Cassandra just went back to her normal life of motherhood — until now. Cassandra has returned to reality TV as a part of Bachelor In Paradise , and the question must be asked — post-show, is Cassandra still single? [UPDATE: It's been confirmed that Cassandra is dating Jonathan Holloway.]
Cassandra's previous relationship with her son's father, Pistons basketball player Rodney Stuckey, fizzled out before The Bachelor. But, basically as soon as she returned home from the show, this twosome got back together, and, last May, it was revealed that they had gotten engaged. But, unfortunately, not too long after, Cassandra started referring to herself as a "single mom" on her social media, and all pictures of the ring and references to the engagement disappeared. Clearly, being a mom comes first in Cassandra's world, and rightfully so. Would you be able to say no to this face?
I didn't think so. That's why it makes sense that her son is the reason for her potential new love. You see, Jonathan Holloway didn't make much of an impression on Kaitlyn when he was on her season of The Bachelorette (she was too busy making out with Nick all over Ireland), nor did he make a splash on this season of Bachelor In Paradise. But Bachelor Nation being what it is and everyone knowing each other, Cassandra and Jonathan met, bonded over their single parentdom, and I guess decided to have a play date for their little boys. The caption here says "#notexchangingroses", so maybe it all started out pretty platonic.
But, is it platonic now? From the looks of an Instagram snap mere days ago, Cassandra and Jonathan are still hanging out, and they're looking super cuddly while doing it. It makes complete sense that they could be dating — besides being really, really good-looking, Jonathan and Cassandra are single parents, and, if you're a parent, it's hard to date someone who doesn't understand that. Their shared interest of their sons could really have formed a great foundation for a lasting relationship.
Coupled with the fact that there are literally no other men on Cassandra's Instagram — not a brother, not a father, not any other Bachelor stars — I think that she and Jonathan may be more than just friends. I'm happy for Cassandra — She's definitely had her share of heartbreak with her son's father, and now perhaps she can settle down with someone who knows her struggles (both on The Bachelor and in life). Oh, also, Jonathan's really not too bad to look at. Congrats (maybe), you crazy kids!
Image: Cassandra Ferguson/Instagram