'BiP's Kirk & Carly Are Better Apart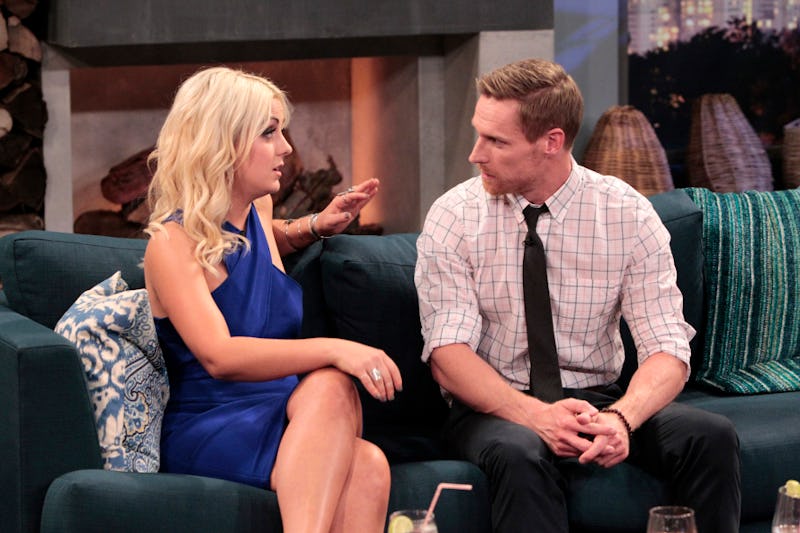 You've probably already heard that one of everyone's favorite Bachelor in Paradise couples, Carly Waddell and Kirk DeWindt broke up in the big two-night finale. The pair seemed solid and they were favored to continue dating after the season ended, so I know this could be an unpopular opinion, but maybe BiP's Kirk and Carly are better off without each other. Before you decry that I'm wrong, hear me out.
The couple, while more relatable than other more dramatic pairs in the Bachelor franchise, did have some red flags early on in Paradise. Because of the shortness of the series, the two had to get serious really fast and Kirk had already voiced his habit of getting cold feet. Then, in the finale, Kirk confessed that the relationship had progressed too quickly for him, he had doubts, and, just like that, they were over. Carly, of course, was blindsided. Now that some time has passed since the taping of the breakup, are Carly and Kirk better alone?
When looking at the Bachelor in Paradise exes' social media accounts, it would appear that they have moved on. And, it also seems like this breakup is making Carly and Kirk stronger people. Here is proof from Carly and Kirk's Twitter and Instagram that this breakup was for the best.
Carly Taylor Swift-ed Her Feelings Into A Song
Carly's song — available on SoundCloud — is aptly titled "Blindsided. A Song for Kirk," and served as a beautiful medium for the singer/reality star to channel her emotions and move forward.
The Couple Can Now Find People More Their Speed
Carly was all in, and she needs a guy who is also ready to make such a big commitment.
Kirk Is Working On Becoming A Better Man
He wasn't proud of being a heartbreaker.
Everyone Can Be Honest
While the show was airing, Kirk and Carly had to keep the breakup a secret. Keeping something this big bottled up had to be stressful. With everything out in the open, the couple can really heal.
Breakups suck for everyone, but we learn from them and become better people. Carly and Kirk are on a positive track toward getting it right next time.
Images: Rick Rowell/ABC