If Vanessa Is 'BB17's Derrick, Is Steve Its Cody?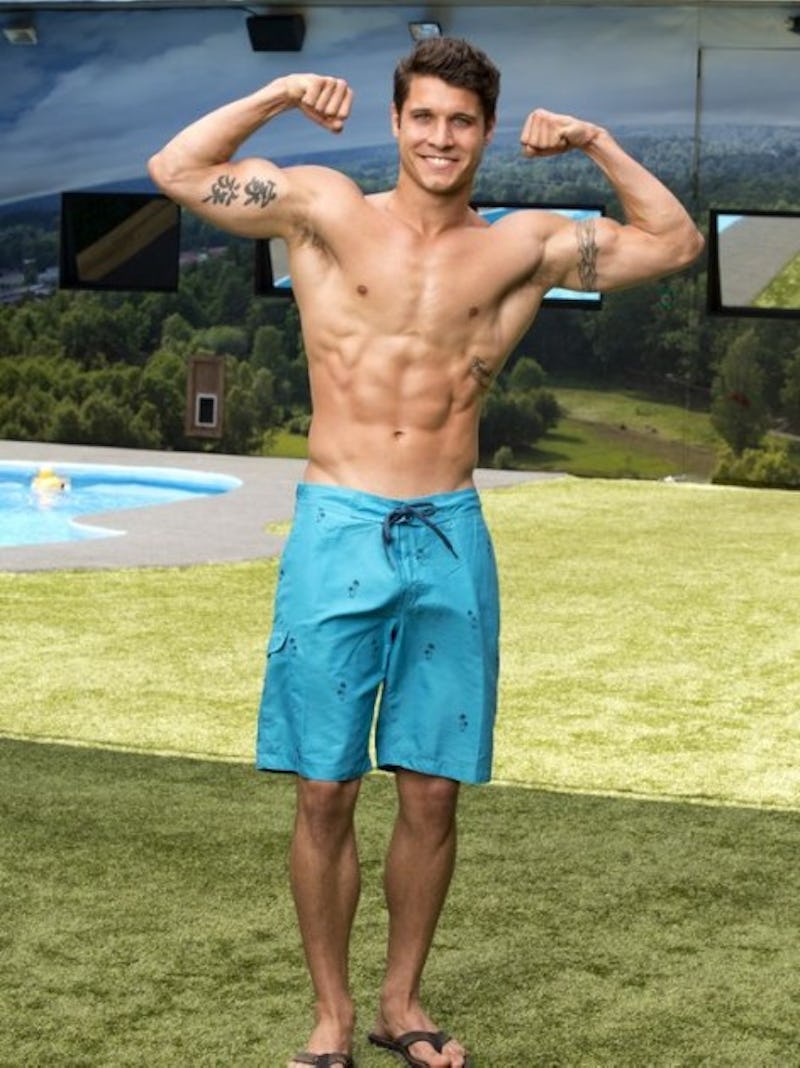 This season of Big Brother is similar to BB16 in quite a few ways. They both featured a controversial relationship (Liztin/Christine and Cody), an incredibly lovable superfan (Donny/Johnny Mac), a fame-hungry performer (Frankie/Austin), and a master manipulator running the house. Vanessa and Derrick's Big Brother gameplay has some uncanny similarities. Derrick played a much calmer game than Vanessa ever did, but they both have been able to avoid being targeted while they ran the house. A lot of Derrick's success came from his right-hand man, Cody. When he wasn't getting flirty with other houseguests, Cody was helping Derrick get to the end as part of the "Hitmen" Alliance. Vanessa also has a right-hand man, but is Steve as devoted to Vanessa as Cody was to Derrick?
Cody's most remembered move was when he had the opportunity to decide whether he was going to take Victoria or Derrick to the final two in BB16. While he almost certainly would've won if he had taken Victoria, Cody decided to take Derrick in a move that cost him the win, and $450,000. Steve's devotion to Vanessa is strong, but is it strong enough to be comparable to Cody?
While Steve has dedicated his service to Vanessa, he's only her "Cody" in a very shallow sense of the term. Derrick and Cody's partnership was as equals, or something close to equals. Derrick was playing Cody but not nearly as hard as he was playing everyone else. Vanessa is playing the entire house, Steve included, and would be willing to drop Steve in a heartbeat if the situation demanded. It's also notable that Vanessa and Steve's relationship is primarily a game-based one, where Derrick and Cody had a true friendship. Steve could be a good "Cody" to Vanessa, but Vanessa isn't allowing him to be.
On the other hand, it's clear that Vanessa is not Steve's primary alliance partner. Steve's friendship with John has only grown stronger since John's eviction and immediate return to the house. If Steve were in the final three and got to decide if he wanted to take Steve or John, he would almost certainly pick John. Cody had Derrick's undying devotion, but Steve is a smart, individual player who is primarily looking out for his own game.
If anyone has displayed a connection with Vanessa similar to Derrick and Cody, it'd be Austin. Austin is a perpetually shirtless man in a controversial relationship who keeps promising to call other houseguests out and never follows through on it. Cody was a perpetually shirtless man in a controversial relationship who kept promising to call other houseguests out and never followed through on it. Vanessa and Austin's relationship has been like a toxic, nightmare version of what Cody and Derrick had. Vanessa has even attempted to get Austin to be more devoted to her than his own showmance many times. Vanessa scolded Austin for not trying to protect Vanessa when he was on the block with Liz, and managed to make Austin feel like the bad guy in that situation.
Steve may think he's Vanessa's "Cody" this season, but that goes to show how much everyone in the house is underestimating Vanessa's gameplay. Steve may feel trust between him and Vanessa, but he's nowhere near being her "Cody," and that may not be a bad thing.
For more on this season of Big Brother, check out Bustle's podcast The Diary Room.
Image: CBS