15 Easy Halloween Makeup YouTube Tutorials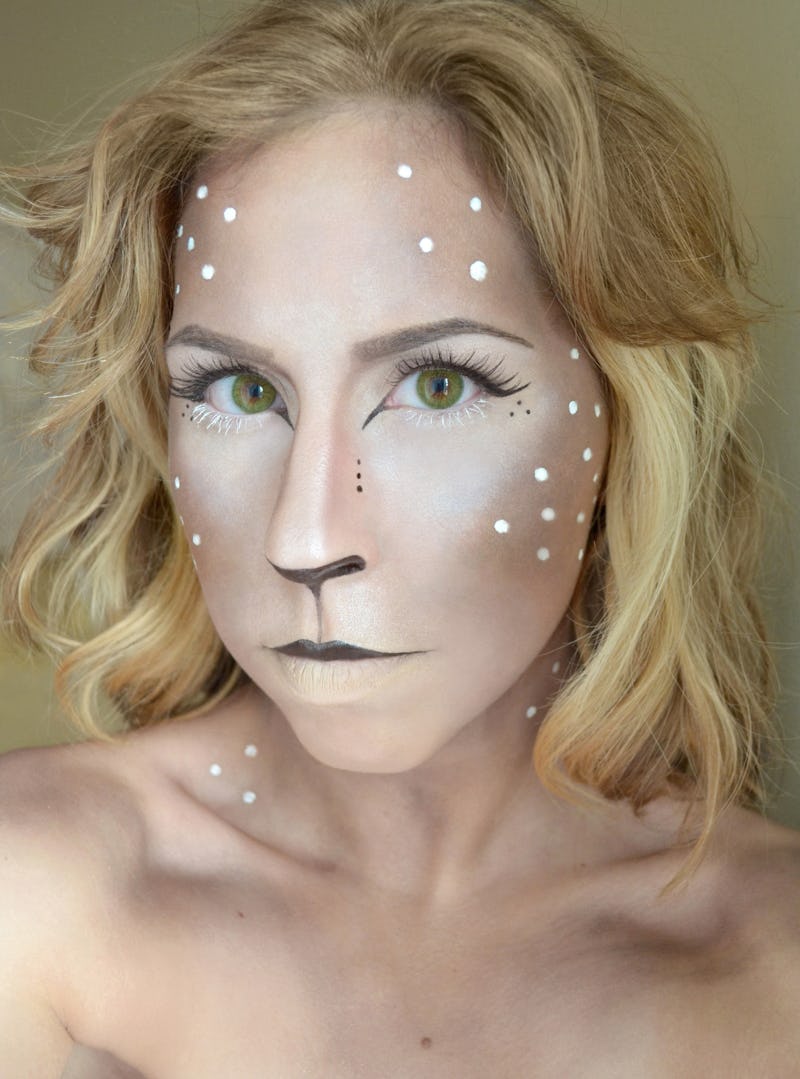 I know it might still seem like forever away, but Halloween is not that far off! For those of you that dig into the beauty side of things like me on this holiday, you definitely don't want to miss these fifteen easy Halloween makeup YouTube tutorials. I scanned high and low for ones that were sure to shock, impress, and most importantly, not take an eternity or professional background to pull off effectively.
If you still have absolutely no clue what your Halloween plan is, Bustle writers have definitely rounded up some solid ideas. All about that little mermaid life? Learn how to buy your own mermaid tail. Got a major sweet tooth? Hit up these looks inspired by Halloween candy! And if you're like yeah, whatever, I'm busy, you can still make a last minute Halloween costume with just one accessory.
With so much time to still get ready, you have no excuses for being unprepared on Halloween. The videos below require different levels of skill and effort, but you have weeks and weeks to practice and master whatever look you want. This is the time of year where there's no reason not to live it up and do it right. Dare I say it, this is even an appropriate use of #YOLOOOOO !
1. Comic Book Makeup
The majority of this whole look just requires a chubby black pencil. Ease to the max.
2. Easy Sugar Skull
Channel those day of the dead vibes and look totally hot doing it!
3. Pin-Up Zombie
Torn between sexy and scary. Be both!
4. Creepy Cute Doll
Or mix creepy and cute with this simple doll face.
5. Bambi
AHH, this deer face is definitely what I'm doing this year.
6. Half-Skull
On the fence about committing to a full skull? Check out this twisted, cool half version.
7. Barbie
Because, obviously.
8. Mermaid
Under the seaaaaa....
9. Sexy Cat
This is a great choice when you've only got a few minutes to get ready.
10. Cleopatra
This is the bright blue-shadowed, vintage Elizabeth Taylor version, which is the best version, of course.
11. Watermelon
Vegans rejoice!
12. Vampire
Vegans cry!
13. Donut Lips
OK. Can I be Bambi and have donut lips at the same time, PUHLEASE?!
14. Bellatrix Lestrange
Makeup-wise, Lestrange is definitely my top Potter pick!
15. Sailor Moon
You might only get to be Sailor Moon once this year, but you can use that lipstick over and over!
Image Credit: Britney Greene/Flickr