When Does 'Transparent' Season 2 Start?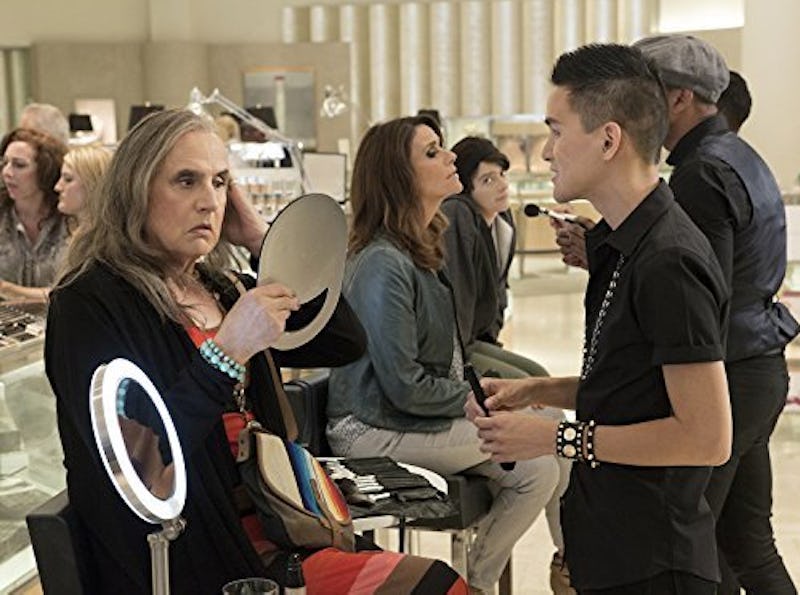 If there's one thing I've learned from the past few years of the Emmys, it's that just because a show is great doesn't mean it's going to be rewarded. Otherwise, how can you explain Downton Abbey getting an automatic nomination year after year, when Tatiana Maslany finally just got her first nomination for the mind-blowing work she's been doing for three seasons on Orphan Black? So, as much as I'm hoping the masterpiece that is Transparent comes away with some hardware, I'm not holding my breath. What I'm doing instead is looking forward, to new episodes, which is something that no nomination committee can ever take away from me. So that said, when does Transparent Season 2 premiere?
The answer is Dec. 4, which sounds like a long time from now, but don't forget that this show is on Amazon, so we get the first episode at the same time that we get the last episode, for all our marathon watching needs. Phew. The release day is also a Friday, so you'll have the entire weekend to kick back with Maura and the rest of the Pfefferman family, and, as an added bonus, the show has already been greenlit for a third season. Now, you can really relax into the episodes knowing that there's more where they came from.
It also means that it doesn't really matter whether the show takes the Emmy for Outstanding Comedy Series, if Jeffrey Tambor or Gaby Hoffman are recognized for Lead Actor in a Drama or Supporting Actress in a Drama, respectively, or if Jill Soloway takes the prize for Writing in a Comedy Series. While any combination of those outcomes would be amazing, they also aren't necessary, as the show has already been picked up. At this point, they'd just be icing on the cake.
So, icing or no, I'm assuming your butt will be firmly planted on your couch for the Emmys on Sep. 20, and the premiere of Transparent Season 2 on Dec. 4. I don't want to hear another word about it.
Images: Amazon Studios (1); Giphy (1)