You Can Get 'Mockingjay, Part 2' Tickets Early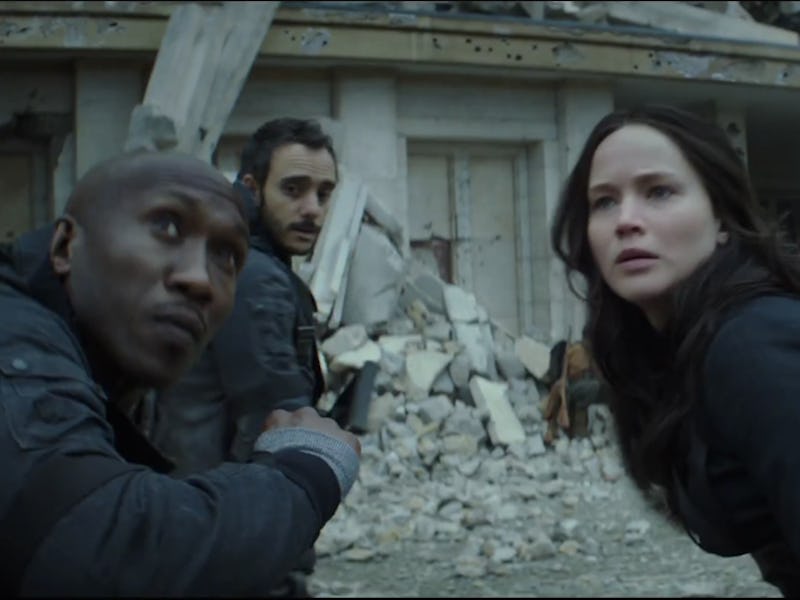 Admittedly, I'm having some seriously mixed feelings about the impending release of the final installment of the Hunger Games franchise, Mockingjay — Part 2 . On one hand, duh, I need to know how the final events from the books is handled on the big screen. On the other hand, that means it's really the end and I don't think I'm ready yet (not that I ever will be). Either way, I don't have a choice: it's all drawing to a close on November 20, and like most fans, I'll be front and center on opening days. Thankfully, you can even book your Mockingjay — Part 2 tickets early before everyone else grabs them and you're left watching a matinee performance three weeks after the movie comes out.
All you need to do is head to Fandango.com and find listings according to your city, state, or zip code. From there, you'll get a list of theatres near you that will be showing Mockingjay — Part 2. You'll be able to buy your tickets from 9am PST / 12pm EST on Thursday, October 1, so it's not very long to wait! Plus, if you get your tickets during the first 24 hours of the pre-sale, you'll also get a digital download of Mockingjay — Part 1. That should appeal to any cheapskates/bargain hunters like me.
In case you're jumping into the Hunger Games franchise late or you just need a refresher, here's the scoop: Katniss, Peeta, Gale, and Finnick all decide to finally leave District 13 to free Panem and, in the end, to assassinate President Snow. This is, of course, easier said than done, since the Capital will not go down without a fight and the revolution is incredibly dangerous. The lives everyone Katniss loves are in danger, as is Katniss' herself, and around every corner is another trap and a chance to get killed. If you've read the books, you already know how things turn out, but if you've just been following along with the movies, I won't spoil you.
Given that we ended Mockingjay — Part 1 with the Victors being rescued and the effects of Peeta's hijacking being undone, chances are we'll pick up where we left off in Part 2. The real battle is about to begin, and it's going to get really crazy. I can't wait! The final installment of the Hunger Games may be bittersweet, but it'll also be an amazing thing to witness, and I can't wait to book my tickets.
Images: Lionsgate Pictures; Giphy (3)