'About Ray' Won't Be Arriving Anytime Soon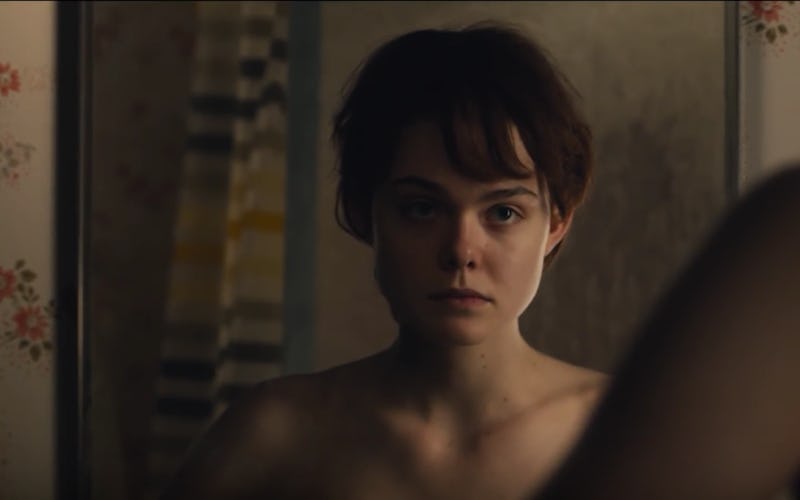 About Ray stars Naomi Watts, Elle Fanning and Susan Sarandon have been making the rounds to promote the film, about a family coming to terms with teenage Ray's (Fanning) decision to transition from female to male. The movie recently premiered at the Toronto International Film Festival, and earned a standing ovation at its first showing, with reviews later highlighting the performances by the movie's trio of stars. Yet despite About Ray's generally positive reception, The Weinstein Company suddenly announced that it would be pushing back the film's debut just days before its intended release date of Sept. 18 to an unknown future time. So, why did About Ray get delayed, and when will it eventually come out? Bustle reached out to the Weinstein Company for comment, but hasn't heard back at this time.
The studio has not released any reason or explanation for the sudden delay, leaving many media outlets to posit their own ideas. Some believe that mixed reviews could have been the reason for the delay, but given the nature of the story and the star power of the cast, it seems strange that critical response would push back a film so heavily featured in the press. Fanning recently talked about the movie on The Tonight Show, and Sarandon and Watts have also been doing press leading up to Ray's intended Sept. 18 release date. Why throw a movie that publicized away because of less than glowing reviews? It just doesn't seem like that would be the case.
Others have floated the idea that the delay is strategic, and meant to position About Ray more positively in Oscar season. It would make sense for the studio to want to delay About Ray 's release until later in the year, as an effort to keep it at the forefront of Academy voters' minds.
So yes, while a last-minute delay could potentially not be great news, it doesn't necessarily mean About Ray has a death sentence; it could actually just signify that the film has a better shot at winning awards. It wouldn't be the first time a delay had been used in that regard — here are some other movies that were pushed back at the last minute.
Titanic (1997)
Proof that movies with delayed release dates can still be successful, Titanic was originally scheduled for release in July of 1997. Three months before, director James Cameron announced he wanted extra time to work on the special effects, and the film was abruptly pushed back to a December release. The movie went on to be a huge success, was nominated for 14 Oscars, and has largely helped define the careers of Cameron and the film's stars, Kate Winslet and Leonardo DiCaprio.
Jupiter Ascending (2015)
Not every movie is delayed for good reason, though. Jupiter Ascending failed to impress at the box office even after its release date was pushed back to give production an extra six months. The sci-fi action movie starring Mila Kunis and Channing Tatum was originally scheduled for release on July 18, 2014, but was suddenly delayed just one month prior, with directors citing the need to work on special effects. The movie was eventually released without much fanfare.
Gangster Squad (2013)
Unlike Titanic and Jupiter Ascending, Gangster Squad's delayed release was mostly political. The action thriller starring Ryan Gosling and Emma Stone was originally scheduled for release in September 2012, but the film was delayed after the Aurora theater shooting in July of that same year. Gangster Squad featured a scene with a shootout at a movie theater, and filmmakers decided to delay the release out of respect. The movie was eventually released in theaters in January 2013.
There's no telling where About Ray will fall in the history of delayed films, but let's hope it follows a path more similar to Titanic than Jupiter Ascending.
Images: The Weinstein Company; Giphy (3)
Editor's Note: A previous version of this article erroneously referred to Elle Fanning by her sister's name, Dakota, in one instance.