Caroline Fleming's House Is Fit For A Queen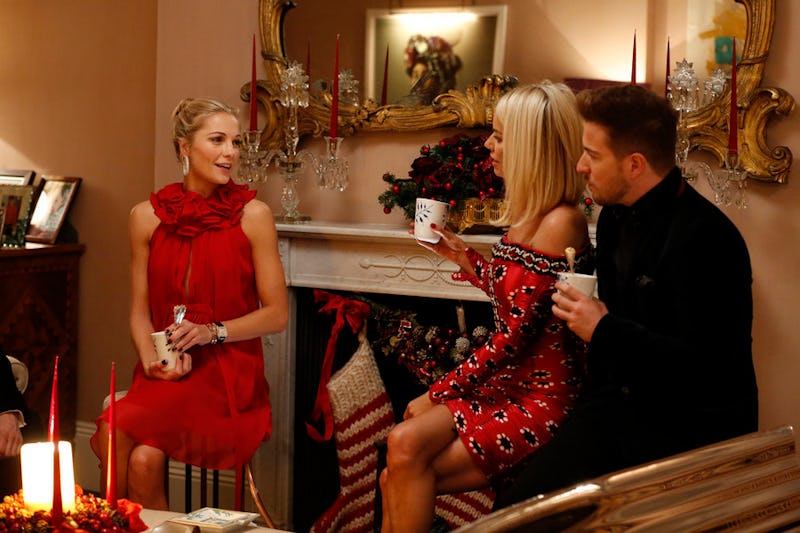 If you grew up on watching MTV Cribs, but now find yourself indulging in the finer things in life (Bravolebrities, duh), then feast your eyes on this marriage. It's no secret that the women of Bravo's Housewives across the pond are fabulous, case in point, a house tour of Caroline Fleming from Ladies of London . If you've been known to get green with house-envy, proceed at your own risk — this place is fit for a queen. (Which is fitting, because Caroline is Danish royalty.)
Caroline is one of the newest women to join the Ladies of London cast, and trust me, she's a perfect fit. From hosting shows like Denmark's Next Top Model to The Baroness Moves In, to running a hosiery line, in addition to being a mother of three and a bestselling author, Caroline definitely has the resume to star on Ladies of London. But her home, well, it's basically another cast member.
In the exclusive clip, Caroline gives fans a tour of her amazing (and glittery) abode. During the tour of her living room, office, and dressing room — you really can't call this a closet — Caroline walks fans through a history of her life. She has many pieces that would blow the mind of any design-aficionado, but also surrounds herself with pieces holding sentimental value (like her first pair of high heels). She even has the exact same blue Manolo Blahnik shoes that Big proposes to Carrie with in Sex and the City.
Check out Caroline's plush house tour in the clip below, and catch more of her on Ladies of London, this Monday at 10 p.m. on Bravo.
Images: Tristan Fewings/Bravo