Are You Slut-Shaming Without Knowing It?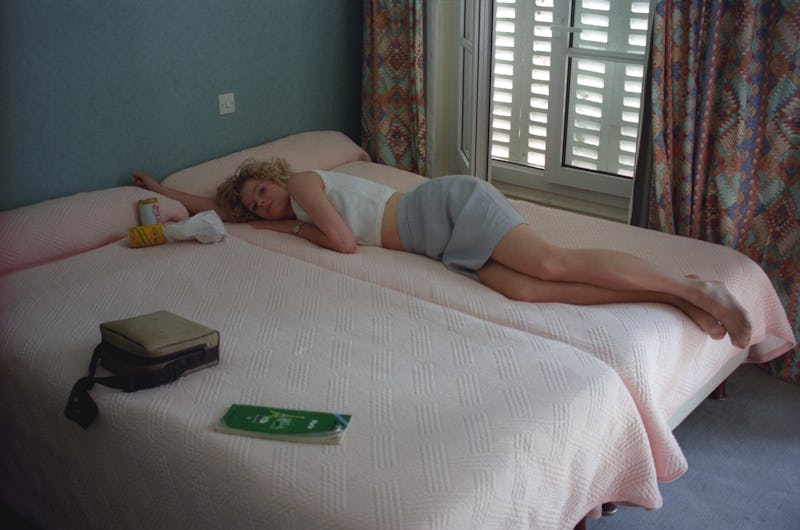 Slut-shaming is one of those parts of sexism that many women are just as guilty of as men. There's a fine line between normal conversation about other people's sexual habits and slut-shaming, and it's not always clear when you've crossed it. In fact, there are plenty of things you might not think are slut-shaming that actually are — but hey, self-awareness is a large part of the proverbial battle. Learning to identify actions and behaviors that slut-shame others, even if you hadn't previously thought they did so, is the first step to changing those actions and behaviors. And if enough people take those steps, well, that's how you change society for the better.
Speaking of society: Though there are obvious ways that it slut-shames women — e.g., telling a woman who was raped that she shouldn't have been drinking alcohol — some of the most common ways aren't so recognizable. We've covered some of these subtle ways that people slut shame before, and as Elizabeth Enochs put it in that piece about the practice, "Slut-shaming is, at its core, about more than being judgmental about women's specific sexual choices — it's really about policing women and their bodies."
Here's how to recognize these subtle policing tactics, so you can nip them in the bud:
1. Calling someone else's fetish "weird."
Tons of people like stuff in bed that might unsettle you if you're more vanilla — maybe you don't like it when women are into BDSM, for instance. But just because someone likes to be treated roughly in bed doesn't mean they have deep psychological problems. It just means they have a kink, and it's their business, not yours.
2. Judging people on TV for engaging in sex.
Sexually active people are often portrayed as the villains on TV and in movies, so it can be easy to get swept up in that. Try to be critical of the practice when you see it — even if it's not real, it still contributes to how society views women with a sex life.
3. Holding up gender-specific dress codes.
It's not strange for an office or school to have a dress code; it is weird, and problematic, and oppressive when it's specifically targeted toward women.
4.Wanting to know the intimate details of someone else's sexual history
You can share it if you want, but your current partner doesn't need to know about it (although it is usually responsible to disclose whether you have an STD or STI before you get busy with someone). It's also warning sign if your significant other thinks the number of people you've slept with is too high.
5. Gossiping about revenge porn.
If someone had their nudes leaked unwillingly on the Internet, that's a violation, not something to be whispered or mocked about.
6. Criticizing someone for a low-cut dress.
Can we just get over the tops of boobs, already? If you are generously endowed, breast-wise, it's almost impossible to find a top that doesn't seem low cut on you.
7. Concern-trolling someone who dresses in revealing clothing.
"Concern-trolling" is making comments that seem like they stem from concern for the subject's well-being, but are, in fact, just mean. For example: "She must have low self-esteem. I feel bad for her."
Images: Lars Plougmann/Flickr; Giphy (7)