See Emma Roberts & Nat Wolff Get Steamy — VIDEO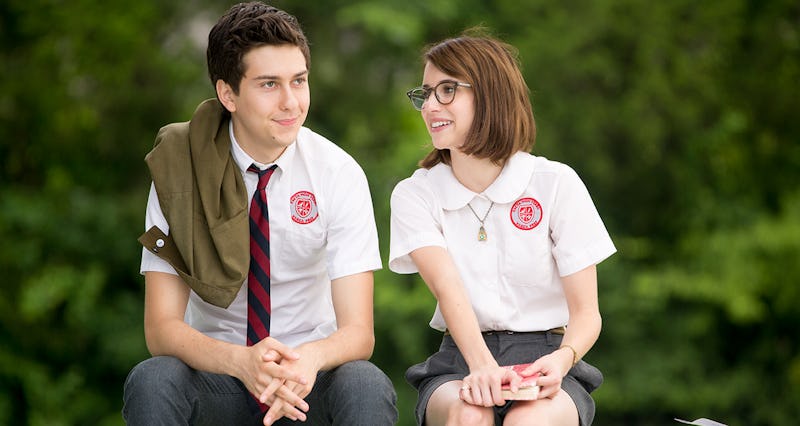 The Fault in Our Stars and Paper Towns star Nat Wolff seems to be the king of heartfelt, coming of age comedies. In his latest stab at pulling at our heartstrings, 20-year-old Nat Wolff takes on Ashby , where he plays Ed, a 17-year-old high school student who must come to terms with an unlikely friend's terminal fate. Ex-CIA contract killer (Mickey Rourke) is trying to come to make peace with his violent past — and God — before he dies, but addressing his issues in the living world involves dragging Ed into a plan to kill three of his old bosses. Emma Roberts also stars in the dark comedy as Eloise, Ed's classmate.
In this exclusive music video for the film's theme song, The Brevet's "Start to Begin," we see the unconventional meet cute of Ed and Eloise, when Ed is emerging from a cramped school locker. We see Sarah Silverman, fresh off another serious role in I Smile Back, playing Ed's concerned mother. And we see the potential end to Ed's high school romance, all narrated by the catchy beat of the song.
Ashby is in theaters, On Demand, and on iTunes Sept. 25. See the music video below, which features tons of exclusive footage from the film itself, below:
Images: Head Gear Films