4 Writers Join The "Genius Grant" Fellowship Ranks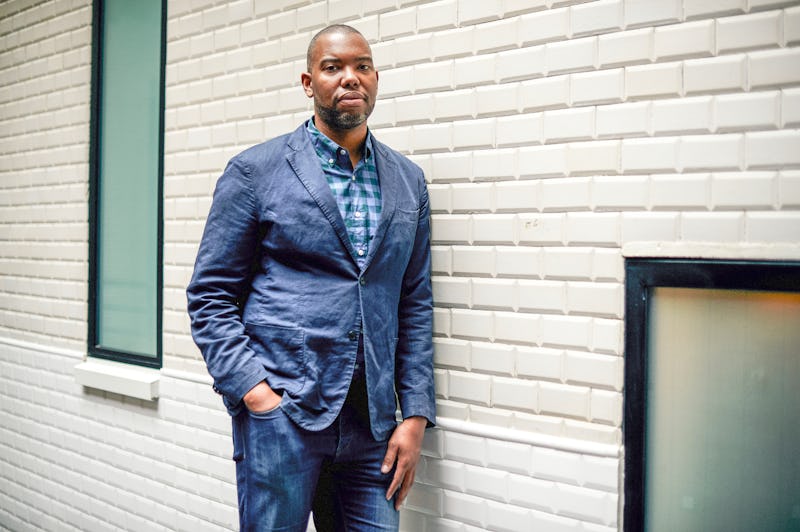 When you're name is cited in sequence with writers like Junot Díaz, Adrienne Rich, Cormac McCarthy, Chimamanda Ngozi Adichie, Karen Russell, David Foster Wallace, and Thomas Pynchon, you know you're in keeping with the best of the best. This year four new writers have joined that list of distinguished names: the 2015 MacArthur "Genius Grants" have been awarded to 24 recipients, including journalist and memoirist Ta-Nehisi Coates, novelist and poet Ben Lerner, poet Ellen Bryant Voigt, and playwright Lin-Manuel Miranda.
The John D. and Catherine T. MacArthur Foundation fellowships award $625,000 to "talented individuals who have shown extraordinary originality and dedication in their creative pursuits and a marked capacity for self-direction," according to the foundation's website. Recipients include not just writers, but engineers, sociologists, chemists, dancers, designers, historians, and people of all industries that show extraordinary creativity in their field.
In that vein, Coates seems like the perfect choice for a 2015 grant. The Atlantic national correspondent and memoirist's latest book Between the World and Me was recently longlisted for the National Book Award for Nonfiction. (And it was spotted on President Obama's summer reading list.) Between the World and Me is told through the lens of a letter from father Coates to his son, exploring racial relations throughout history, from slavery and segregation to the recent events in Ferguson and elsewhere in the country.
Coates uses the same ideas of mediating on history alongside telling personal stories in his other works, including his memoir The Beautiful Struggle: A Father, Two Sons, and an Unlikely Road to Manhood as well as his on his blog and his work at The Atlantic, the New York Times Magazine, Village Voice, The Washington Post, and others.
Coates' fellow recipient Lerner can seamlessly move between poetry and prose, fiction and nonfiction. His 2014 novel 10:04 and the highly acclaimed 2011 release Leaving the Atocha Station both meditate on the life of the artist — something Lerner knows a whole lot about (in fact, Lerner's books seem to borrow a lot from his own life).
Lerner also released several of his own works of poetry, including The Lichtenberg Figures and Mean Free Path. The writer also has a keen eye toward critique, especially noting his bold 2006 book Angle of Yaw, which takes down society from philosophical, pop cultural, and political angles.
Joining Coates and Lerner are longtime poet Bryan Voigt and Miranda. Voigt is famous for her beautiful poetry that explores the ideas of fate in the natural world. To get a glimpse into her long line of published work, check out animal-centric 2013 release Headwaters or her popular 1995 collection Kyrie, which accomplishes a major feat of using only sonnets to tell the tragic story of the 1918 influenza pandemic that claimed 25 million lives across the globe.
Miranda is the playwright and composer behind this year's Broadway musical hit Hamilton, a cultural re-imagining of Alexander Hamilton that is deeply rooted in hip hop music and culture. He wrote the play In The Heights, set in a Dominican neighborhood in Manhattan, while he was still in college.
The MacArthur Foundation is one of the United States' biggest independent foundation, and it aims to support "creative people and effective institutions committed to building a more just, verdant, and peaceful world," according to its website. The full list of "genius grant" recipients can be found here.
Image: John D. & Catherine T. MacArthur Foundation