Why 'Married' Season 3 Needs To Happen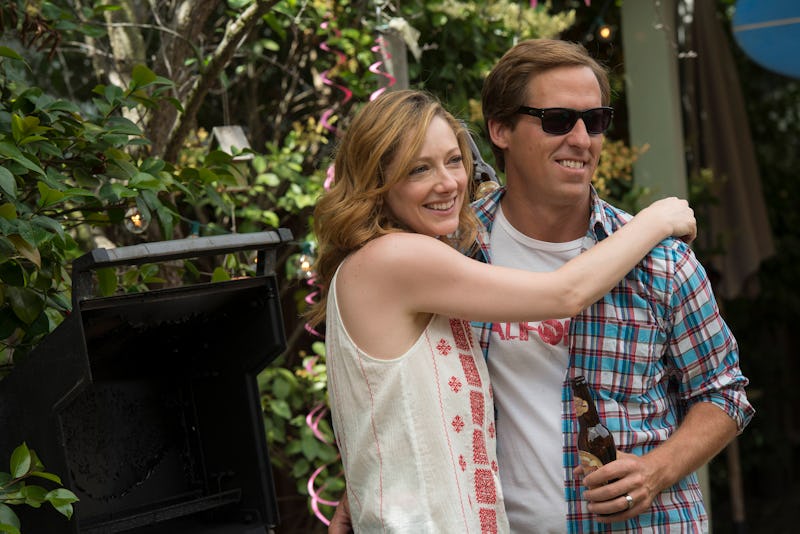 Now that fall shows have finally returned, don't forget about the fates of summer series. In advance of its Oct. 1 finale, I've been curious if Married will be renewed for Season 3. FX hasn't announced anything yet, which is no reason to panic. Last year, the duo of Married and You're the Worst were both renewed, but it took until after both shows had concluded their promising seasons for the network to commit to more episodes. But even though these two shows have been split up, I think they have each continued to prove their value throughout their second seasons. Update: On Oct. 26, showrunner Andrew Gurland announced on Twitter that Married will not return for a third season.
It's funny, because You're the Worst is actually a pretty conventional love story, even though its participants would be horrified by that definition, while Married is the more idiosyncratic show with a melancholy tone. Though they didn't have much in common, I think both shows greatly deserved both their extended second seasons. And the low ratings weren't a big problem last year, so I hope that this is not the deciding factor about whether there's going to be more Married or not. Another piece of potentially hopeful news — FX decided to renew new series Sex&Drugs&Rock&Roll soon after the finale. Hopefully next up is Married, because it is definitely deserving of another season. It might stay under the radar, but there's a lot to appreciate about Married.
1. Judy Greer Is Awesome
Judy Greer often doesn't get the chance to show her full range of talents in movies, but TV has always been good to her, from her voice work in Archer to the role that granted her comedy sainthood as Kitty in Arrested Development. While Lina isn't as outrageous as those characters, Greer got to do some real character work for basically the first time this summer on Married.
2. Oscar Winner Nat Faxon Has Gotten A Lot Better
When the show premiered, I found Faxon's character, Russ, kind of unbearable, largely because so many episodes focused on him wanting to cheat on his wife. However, in the second season, Married refocused around his struggles with working a soul-sucking job while trying to think of himself as a creative, which totally changed my views on Russ.
3. It's About Parents, Not Cute Kids
While the show definitely hammers home the "parenthood changes you" theme frequently, Russ and Lina's kids are not the focus of the story. This prevents the show from getting too sappy or writing overly snappy dialogue for children, which many other shows tend to do and is already becoming a tired trend.
4. Watch Brett Gelman & Jenny Slate Go Dramatic
Though Married has funny moments, it's not really an overt comedy. But it does feature two weirdo comedians doing dark, often dramatic characters: Jenny Slate and Brett Gelman. Gelman in particular manages to make his character — an often near-psychotic recovering alcoholic — both funny and tragic.
5. It's Filling A Specific Niche On FX
FX (and FXX) are working to take over and perfect just about every single type of show. It works in genre like The Strain, just branched out into period drama with The Bastard Executioner, and has "every Simpsons ever," so there's no need to worry about not having enough comedy. But Married is a cross between a comedy and a drama. It's set in bougie LA, yet is more relatable than something like Togetherness. Many of FX's other comedies use elements of absurdism, so Married provides a nice change of pace for days you're in the mood for something less wacky.
6. It Goes With Almost Everything
Even though more and more shows are being watched via DVR or streaming services, I still appreciate a great comedy block. And since Married is such a good mix of drama and comedy, it would work as a timeslot partner with Louie, Man Seeking Woman, or can stick with Sex&Drugs&Rock&Roll. Married might not be an Emmy-collecting super hit, but as a small show that nails its complex tone, FX should definitely keep it around.
Images: Prashant Gupta/FX (3); Giphy (3)