Finally, A Movie That Lives Up To The Book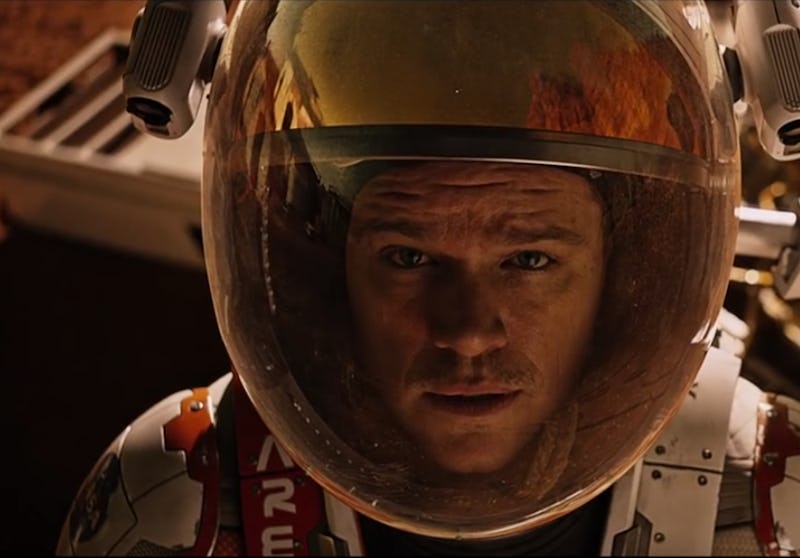 Let's be real: some books just shouldn't be adapted for the big screen. Bu, with Matt Damon and The Martian earning early Oscar buzz and, likely, a huge box office take, the success of the film could spark a surge in movies adapted from "adult" books that don't have the allure of a potential franchise but just one, solid story. The Martian , written by Andy Weir, was originally a self-published science fiction novel made available online in 2011, and was eventually bought and re-published in print in 2014. At the same time The Martian was picked up by a publisher, it was also optioned by 20th Century Fox for a film adaptation, and screenwriter Drew Goddard began working on a screenplay. Given how quickly The Martian was turned into a movie, it wouldn't be surprising if many audience members going to see the film hadn't read the book. If you're one of those people, you're probably wondering if you should read the book before seeing The Martian . Unfortunately, there's no simple answer to this question.
If you're going to see The Martian purely because you're a Matt Damon fan, then you probably do not need to read the book before buying your ticket. It's an entertaining blockbuster that works well on its own, and viewers can follow it just fine without reading the book. Yet if you're someone who hates going in blind and are still on the fence, there are some reasons that reading the book would be a good choice. For one thing, you'd be aware of what changes were made; although the film does not stray far from the book with regards to the plot and tone, there are some significant alterations. Not that that's a bad thing; Goddard worked closely with Weir while writing the script, and Weir has said he fully supports a majority of the changes made to his original story, and understands that things needed to be cut to keep the film's run time reasonable. "The movie is already pretty long, it's over two hours. You have to remove things or you'll have a movie that just drags," Weir told Android Central.
Given Weir's support of the film, it seems safe to say that whether or not you want to read The Martian before seeing the film is up to your personal preference. And whatever you choose, know that the movie is just as good as the book, so both versions are totally worth exploring, regardless of the order. Not all adaptations require reading the source material, though — here are some books you can skip before seeing the adaptations on the big screen.
Fifty Shades Of Grey
Trust me on this one, ladies and gents — other than long, cringe-worthy descriptions of sex, the original Fifty Shades of Grey book by E.L. James does not contain anything you can't get from the movie.
Any Nicholas Sparks Book
Nothing against Nicholas Sparks, but I find that I enjoy the sappy love stories and Southern landscapes described in his books more on the big screen than in print.
Planet Of The Apes
Planet of the Apes has become a Hollywood franchise a few times over, so, odds are, no matter which Planet of the Apes movie you're watching — be it Planet of the Apes from 1968, 1974 or 2001 (not to mention the recently rebooted Rise of the Planet of the Apes series) — it's not going to have anything to do with the original book by Pierre Boulle, so you might as well skip it. Unless, that is, you love the idea of monkey planets. Then, by all means, read away!
However, if you are desperate for a book-movie pair, here are a few 2015 adaptations you might have missed that you might want to consider reading instead.
Images: 20th Century Fox; Giphy (3)